Fingerprint & RFID Terminal
Offering Access Control for Outdoor Installations
The Anviz M5 Outdoor Fingerprint RFID Reader Controller has metal casing with IP65 water-proof design, which makes it suitable for indoor or outdoor applications. The M5 supports 125kHz proximity cards and fingerprint identification. It has both Wiegand and TCP/IP protocol interfaces and can be combined with SC011(Power supply controller) to be a standalone access control device, or integrated with SAC844 (or professional distributed access controller from a third-party) to enable large-scale networks.
The Anviz M5 Communication Diagram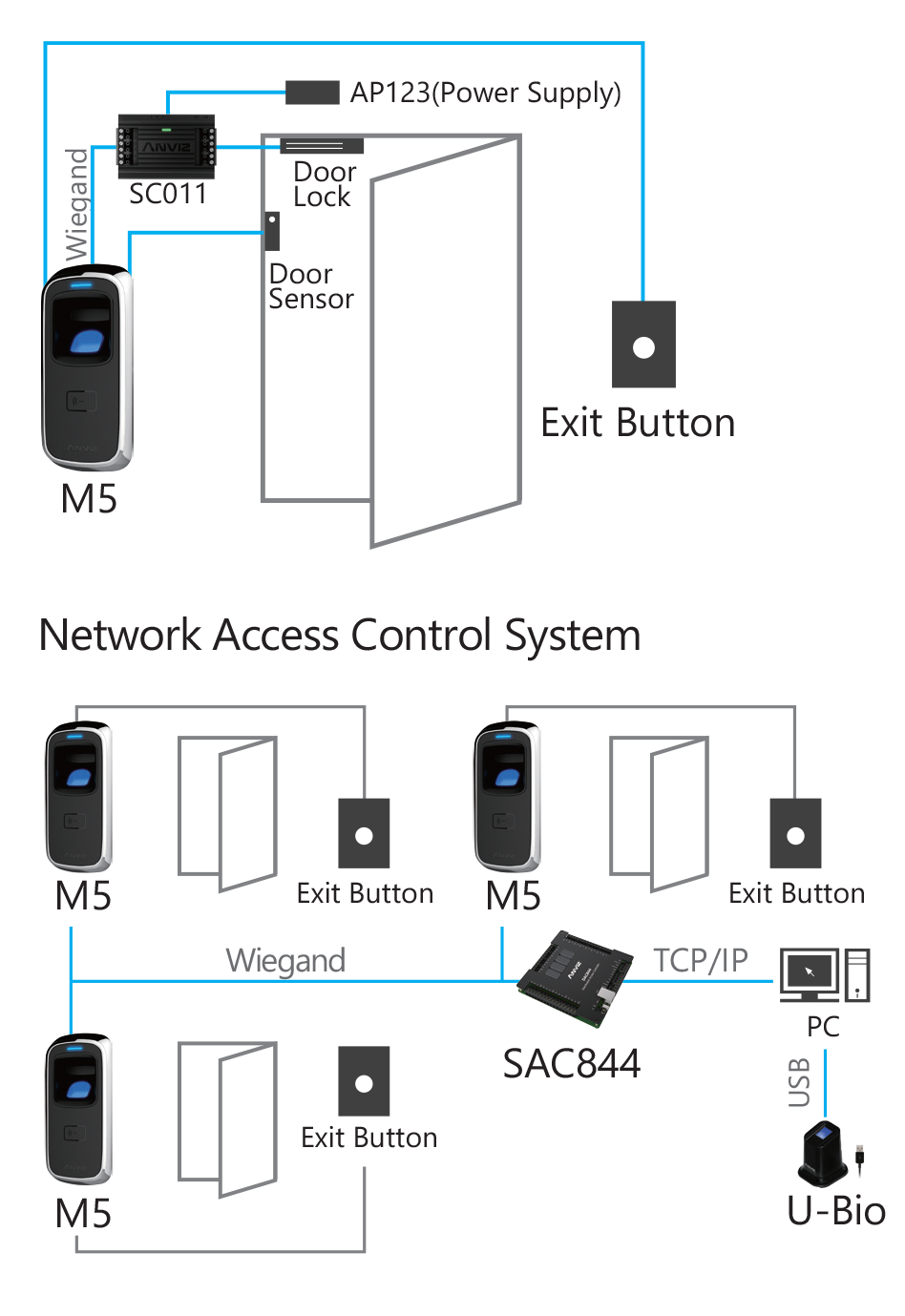 The Anviz SC011 Controller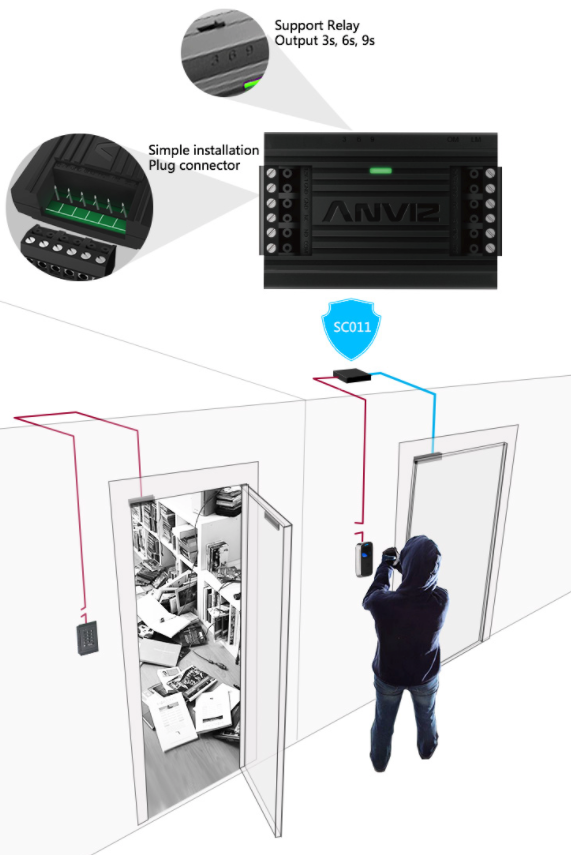 ---
Compatible software
The Anviz M5 is compatible with Anviz Aim CrossChex or ClockReports software. Take a look at the Software Tab above and see what options are available for this unit and find a feature set that meets your requirement.
---
Please arrange a FREE online demo with us where we can demonstrate how it works live.
For more information on the Anviz M5 and compatible software please contact us.
Get in touch