Basic Software Free with Anviz Devices
For managing Time & Attendance and/or Access Control
Supplied with Anviz hardware and complying with Anviz fingerprint, facial, iris, etc. devices, CrossChex Standard integrates intelligent management of time attendance and relevant functions of access control. It has been widely used in many office buildings and factories across the world, continuously serving access control and management requests from many companies with stable performance, accurate calculation, safe management and high intelligence.
Anviz CrossChex Software Communication Diagram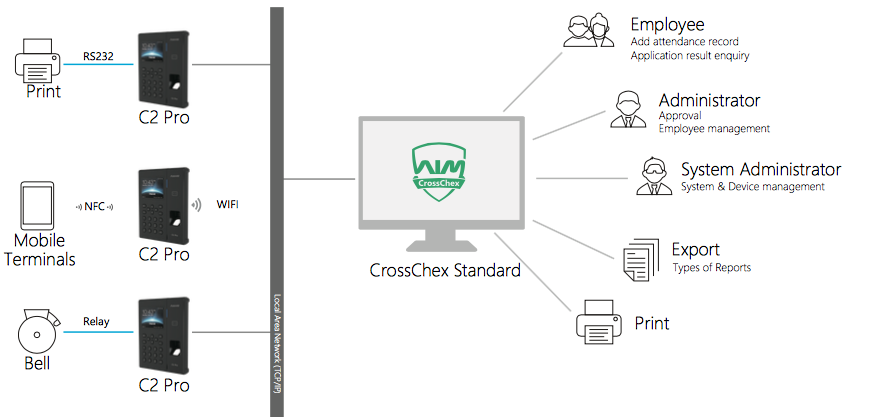 Anviz CrossChex Software Dashboard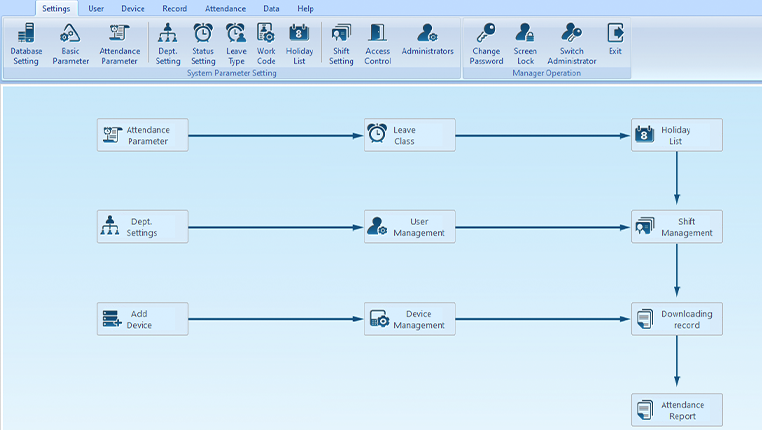 ---
Compatible Devices
Anviz CrossChex Software for Time & Attendance and/or Access Control is compatible with any Anviz Time & Attendance and Access Control Device. It is free to download online and below are some examples of the most popular Anviz devices to use with CrossChex software.
---
Please arrange a FREE online demo with us where we can demonstrate how it works live.
For more information on the Anviz CrossChex and compatible devices please contact us.
Get in touch