PeopleHR facial recognition using the ZKTeco VF380
Seamlessly connect your ZKTeco VF380 facial recognition and RFID terminal to PeopleHR.
The VF380 is ideal for workforces with up to 400 personnel and can hold up to 1,200 facial templates whilst being GDPR compliant. This is because the VF380 does not hold any biometric data that could be useable elsewhere. A random matrix of data is stored of a user's face (rather than a full identifiable scan) which isn't readable by any other type of device or software.
Facial recognition is ideal for manual working industries such as construction and manufacturing where employees may have dirty, dusty, wet or worn hands. This quality of hygienic, non-contact facial recognition also makes the VF380 ideal for opposing environments where sanitation and sterility is a must, such as hospitals and surgeries.
To clock in or out, employees simply have to look into the facial square on the device and the VF380 will accurately verify the user in less than a second. Take a look at the Idency User & Registration video under the Media Tab to see how it works. The advanced facial recognition technology can register the face from different distances. This is particularly useful for ranges of height.
The ZKTeco VF380 User & Registration Video
Multiple clock in methods including facial recognition and RFID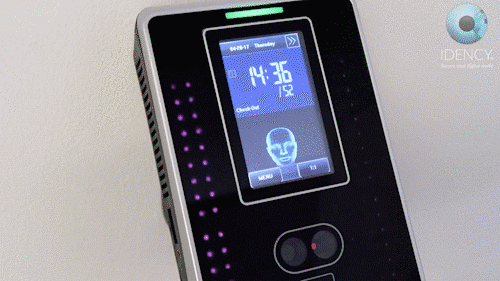 ---
How the Integration Works
Syncing data to PeopleHR
You simply need to sync the information by a click on a button. This will automatically appear within your employees planners, accessible on the PeopleHR management dashboard. With holidays, remote working days, and normal office hours already setup within PeopleHR. The VF380 data seamlessly fills in the clocking data of a standard employee shift.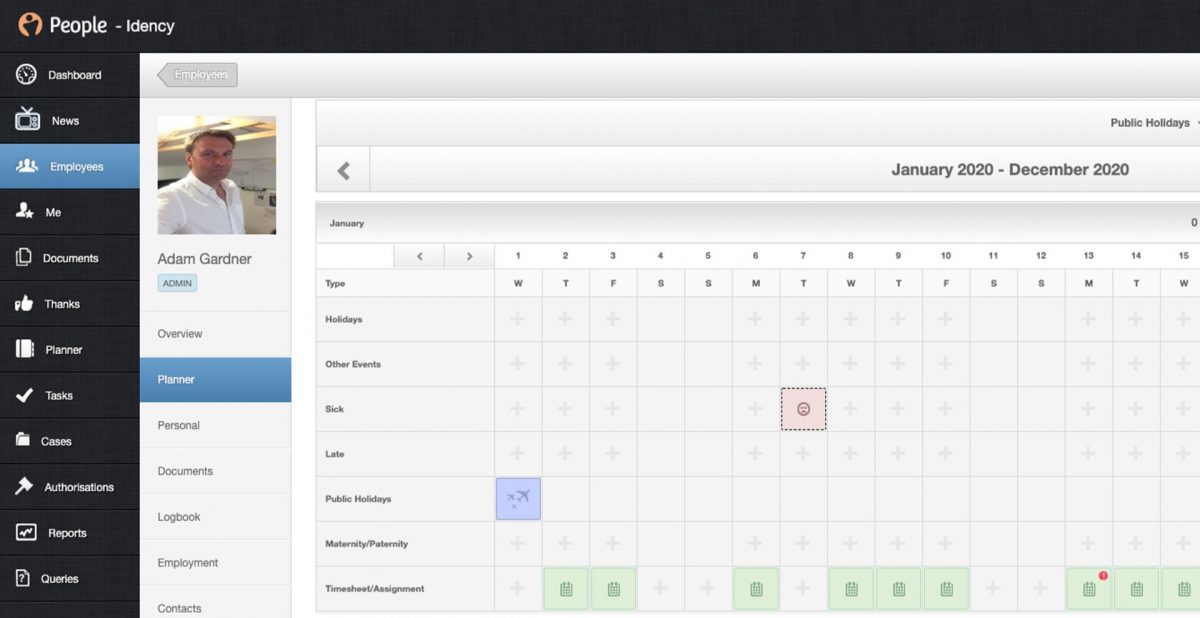 Viewing the device data
The VF380 data is stored within the employee planners which shows as individual icons. If you click on these icons you can view the detailed device data within it. For example, one of the standard days has been selected and opened, showing each individual clock that day (starting work at 08:47am, lunch from 12:32pm -13:27pm, and end of shift at 17:34pm).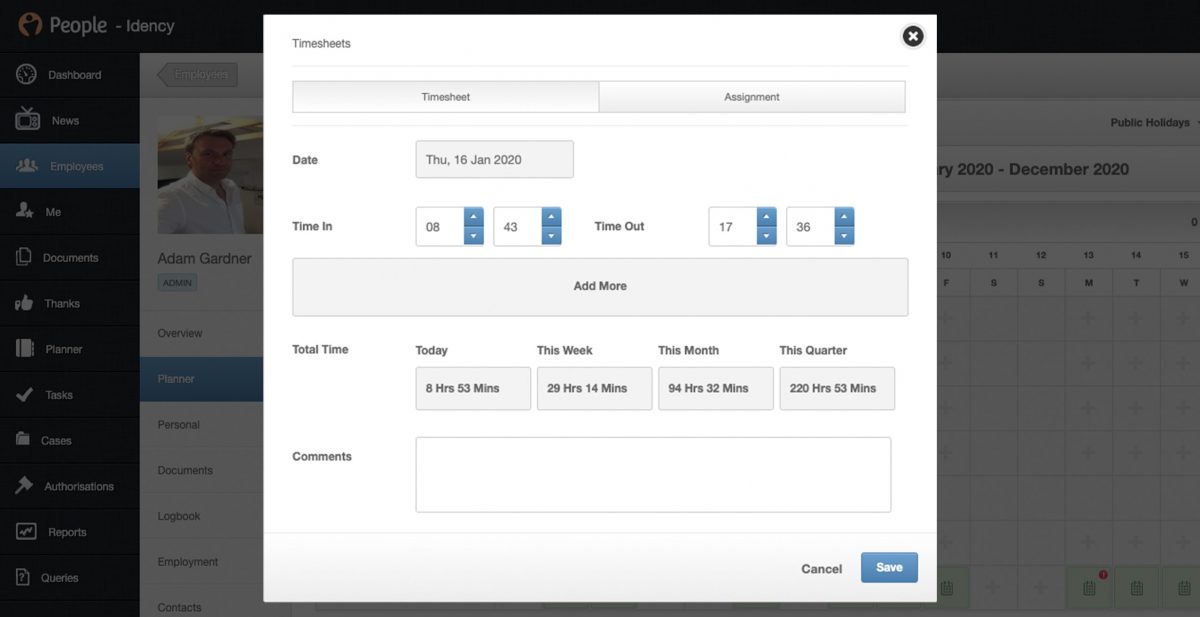 ---
Set-up Requirements
Network Requirements:
Ensure that your company has an external static IP address
Open the Port of the device up for the device IP address
This will allow PeopleHR's API to connect to the device in order to pull all of the device data records
Device Requirements:
Connect a 3 pin UK power & network cable to the device
Ensure that a local IP address is applied to the device
Input the Subnet mask, Gateway & Port details into the device (only change port for more than 1 device)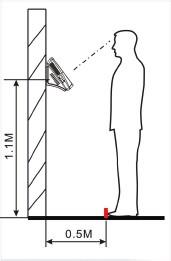 If you are looking for a biometric device to sync with PeopleHR, but can not reach the requirements stated above, please contact us.
---
Optional add-ons
Get a smooth and efficient setup using our Time & Attendance Support Package.
If you require an Evacuation Report or have additional Access Control requirements please contact us.
---
Please arrange a FREE online demo with us where we can demonstrate how it works live.
For more information on the ZKTeco VF380 and compatible software please contact us.
Get in touch