Fingerprint and Mifare Access Control Terminal
Suitable for Data Management in Various Environments
The Anviz VF30 integrates fingerprint identification, mifare, burglar alarm, time attendance and access control functions, with a fashionable and elegant appearance and reliable quality. It has a high quality musical buzzer, multiple language display, user friendly interface, and a powerful communication function suitable for data management in various environments. It comes with functional background management software, compatible with various types of database. It supports time zone and group access control for high security level. It is versatile, convenient and multi-functional.
Anviz VF30 Communication Diagram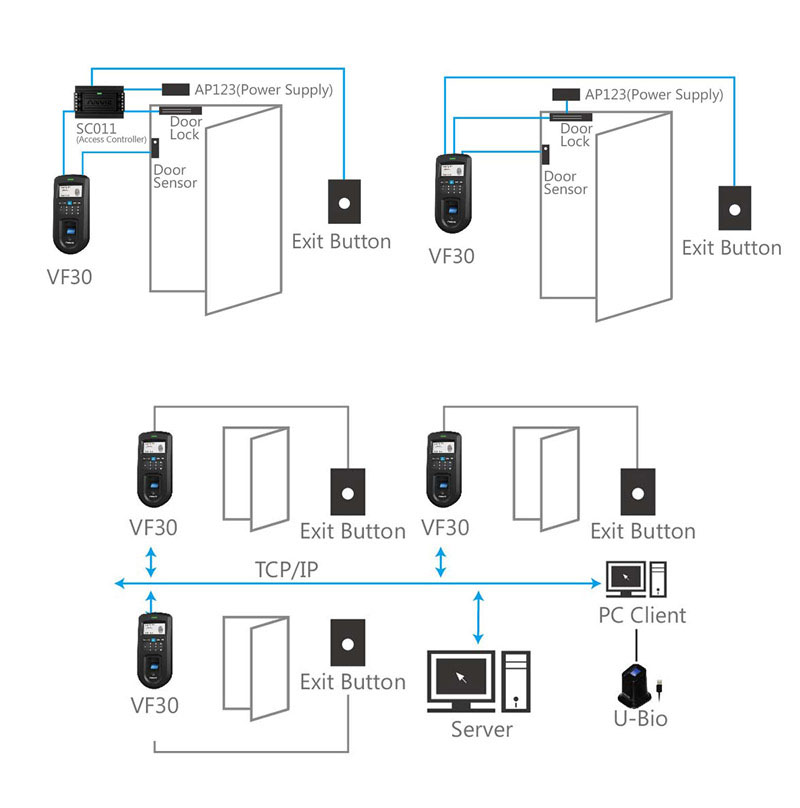 Anviz CrossChex Software Dashboard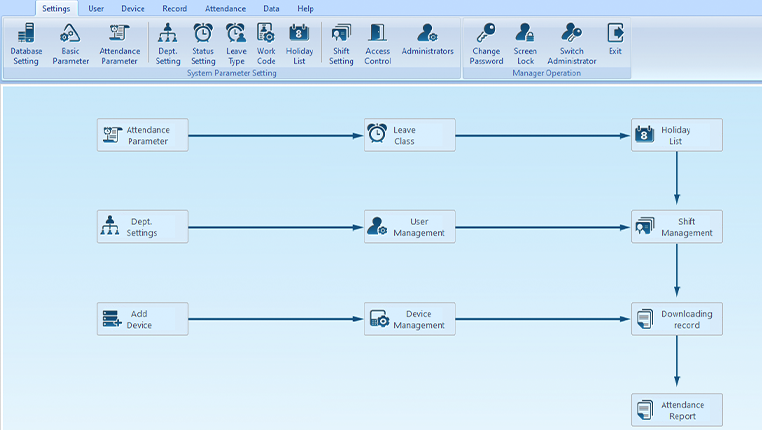 ---
Compatible software
The Anviz VF30 is compatible with Anviz Aim CrossChex or ClockReports software. Take a look at the Software Tab above and see what options are available for this unit and find a feature set that meets your requirement.
---
Please arrange a FREE online demo with us where we can demonstrate how it works live.
For more information on the Anviz VF30 and compatible software please contact us.
Get in touch