Fingerprint & RFID Access Control
Professional Access Control Terminal for Standalone Outdoor Installation
The Anviz M7 Fingerprint & RFID Terminal is a new generation outdoor access control device from Anviz. The M7 adopts metal case and IP65 outdoor design with activation technologies in fingerprint sensor for easy for ease of operation. As an access control device, which are designed with PoE communication and access interface separation, The M7 is easy to install and reducing the labor cost.
The powerful access control function is noteworthy for M7, with a relay output for door control, Wiegand output, time zones and access groups. TCP/IP and RS485.multi communications are also included with an Alarm push function that increases area security.
Standalone System
The core part of this system is standalone access control. With the lock directly controlled by the standalone access control terminal. This system is able to supply an easy and safe solution.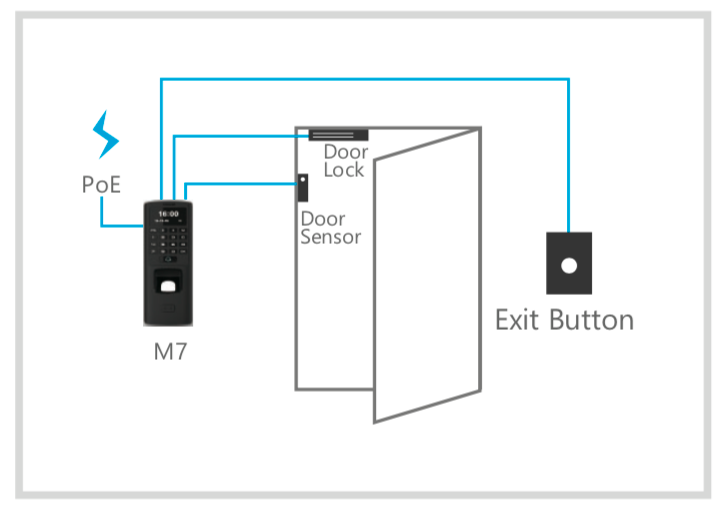 Secure System
The secure system consists of an access controller and reader. The lock is controlled by the access controller so the system is more secure & suitable for higher safety requirements.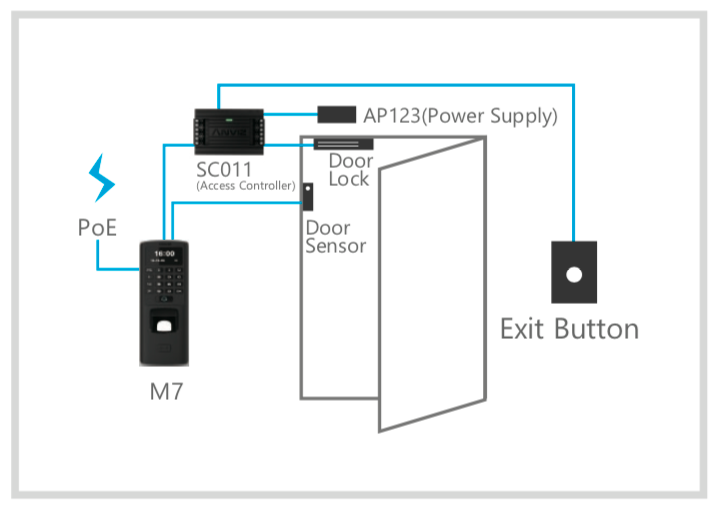 Network System
The network system consists of a standalone system, secure system, and distributed system. This system is the most professional solution that fits multiple requirements.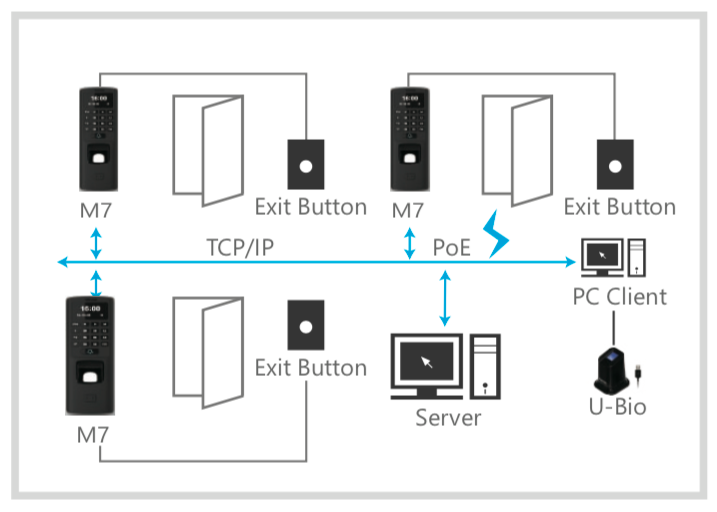 ---
Please arrange a FREE online demo with us where we can demonstrate how it works live.
For more information on the Anviz M7 and compatible software please contact us.
Get in touch