Fingerprint & RFID Reader Access Control Device
With touch activation fingerprint sensors and keypads for easy user operation
As an access control, the P7 is designed with PoE communication and access interface separation, making the P7 easy for installation and decease cost for labor. The powerful access control function is indispensable for the P7. The P7 features relay output for door control, wiegand output and groups, time zones, multi communications with TCP/IP, RS485 and Mini USB port, and finally the Alarm push function will protect and ensure safe access control. The device comes with Anviz CrossChex software.
The Anviz P7 Communication Diagram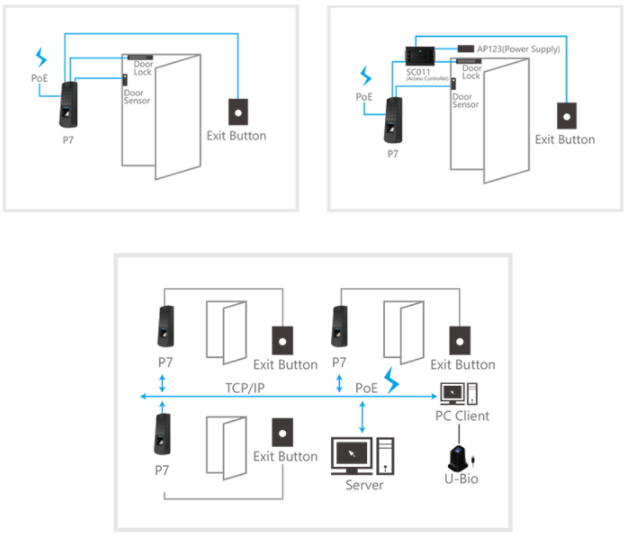 The Anviz CrossChex Software Dashboard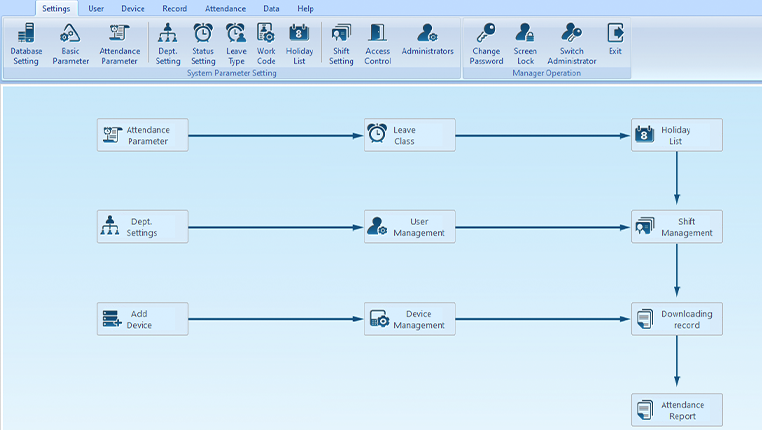 ---
Compatible software
The Anviz P7 is compatible with Anviz Aim CrossChex or ClockReports software. Take a look at the Software Tab above and see what options are available for this unit and find a feature set that meets your requirement.
---
Please arrange a FREE online demo with us where we can demonstrate how it works live.
For more information on the Anviz P7 and compatible software please contact us.
Get in touch