Fully Integrates with Fingerprint and RFID
For higher security level of fingerprint and card
The T5S is an innovative fingerprint card reader which fully integrates fingerprint and RFID EM125khz technology. The very compact design makes it suitable for installation on door frames. T5S has standard RS485 output to connect with ANVIZ whole access control production to be a dispersed type access control system. The T5S can easily update the existing card readers for higher security level of fingerprint and card.
Anviz T5S Communication Diagram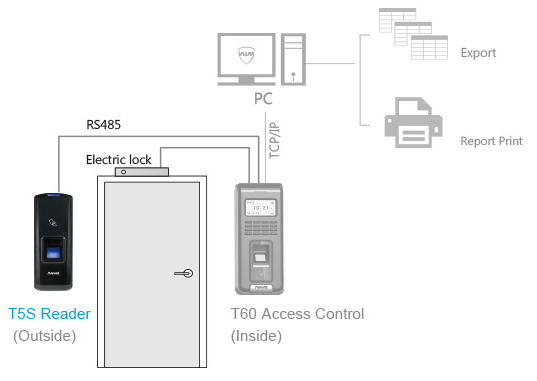 Anviz CrossChex Software Dashboard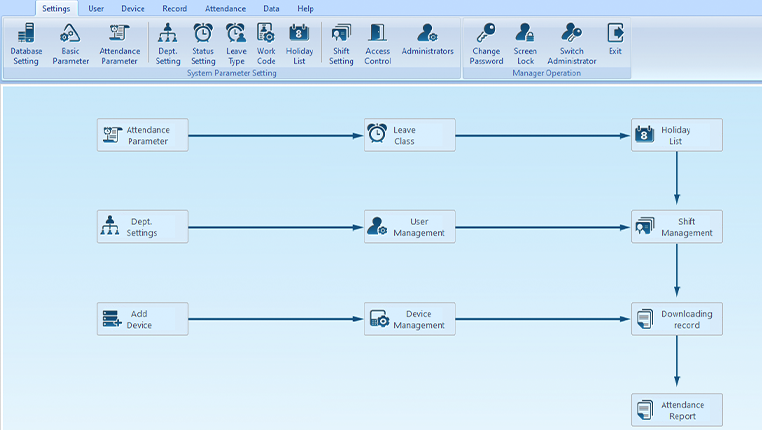 ---
Compatible Add-ons
The Anviz T5S is a fingerprint and RFID card reader to be used with an alternative Anviz Access Control Reader such as the Anviz T5 Pro.
If you require fingerprint access on just one side of the door, please see the Anviz T5 Pro.
---
Please arrange a FREE online demo with us where we can demonstrate how it works live.
For more information on the Anviz T5S and compatible software please contact us.
Get in touch