The Anviz FaceDeep 5 IRT delivers fast, accurate and safe Time & Attendance and Access Control using facial recognition, temperature control & optional RFID.
With verification of over one million faces around the world, the Anviz FaceDeep 5 IRT has become one of the most accurate facial recognition terminals and is suitable for various environments. Equipped with new AI-based facial recognition and temperature screening features, a dual-core Linux-based CPU, and the latest BioNANO deep learning algorithm, this terminal helps businesses stay secure as well as safe by preventing possible spread of viruses.
Featuring a live face detection function through multispectral imaging technology, this terminal has an infrared and visible light camera which can authenticate users at a distance of less than 100ms using its new facial template learning. The accuracy of the facial and thermal authentication isn't affected by makeup, hairstyles, facial hair or expressions, glasses, head wear or face masks. Storing up to 50,000 facial templates, the Anviz FaceDeep 5 IRT is ideal for any small to medium business.
This user-friendly terminal is has a 5-inch IPS full-angle TFT-LCD (touch) screen with a 1024px infrared thermal imaging temperature measurement module. This enhances the temperature screening function accuracy within 0.3°C
The Anviz FaceDeep 5 IRT can be used with PeopleHR cloud based HR administration software.
Idency: Anviz FaceDeep 5 IRT User & Registration Video
The Anviz FaceDeep 5 IRT Feature Summary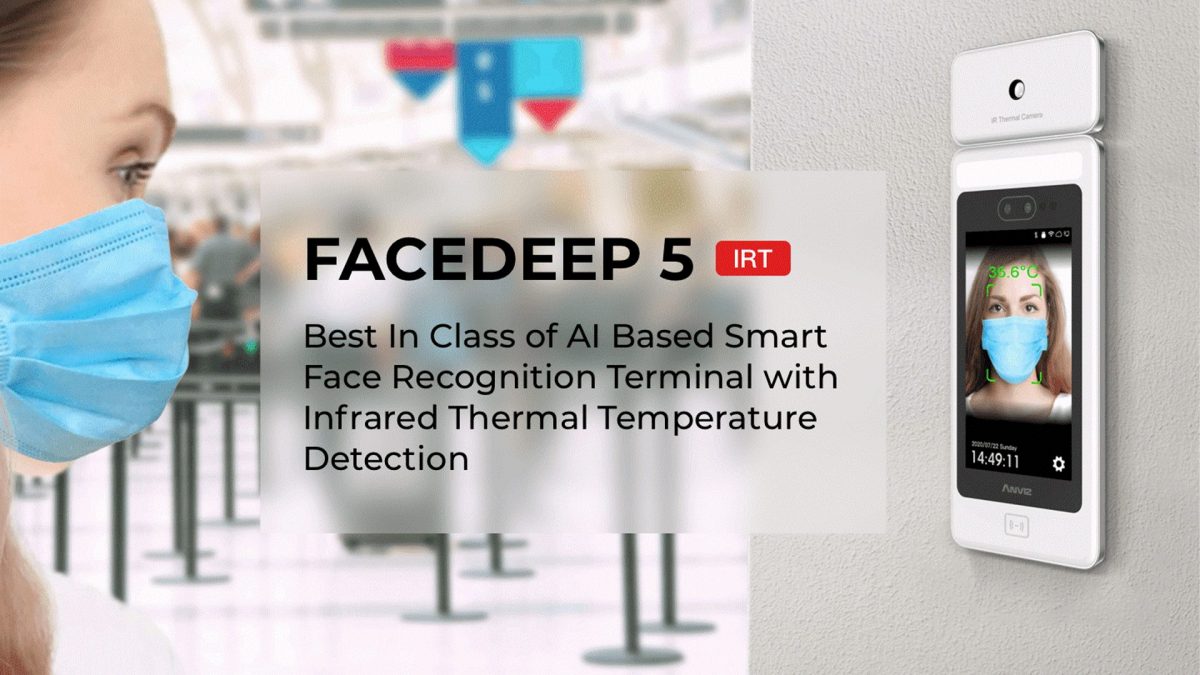 ---
Ultra-Wide Viewing IPS HD Screen
Ultra-wide viewing angle IPS HD LCD screen gives users the best interactive experience
Smart LED Fill Light
Smart LED light based on motion detection and auto-adjust with light environment to lower the consumption of the terminal
Dual HD Camera
Infrared and visible light dual HD cameras to achieve accurate and quick identification and live face verification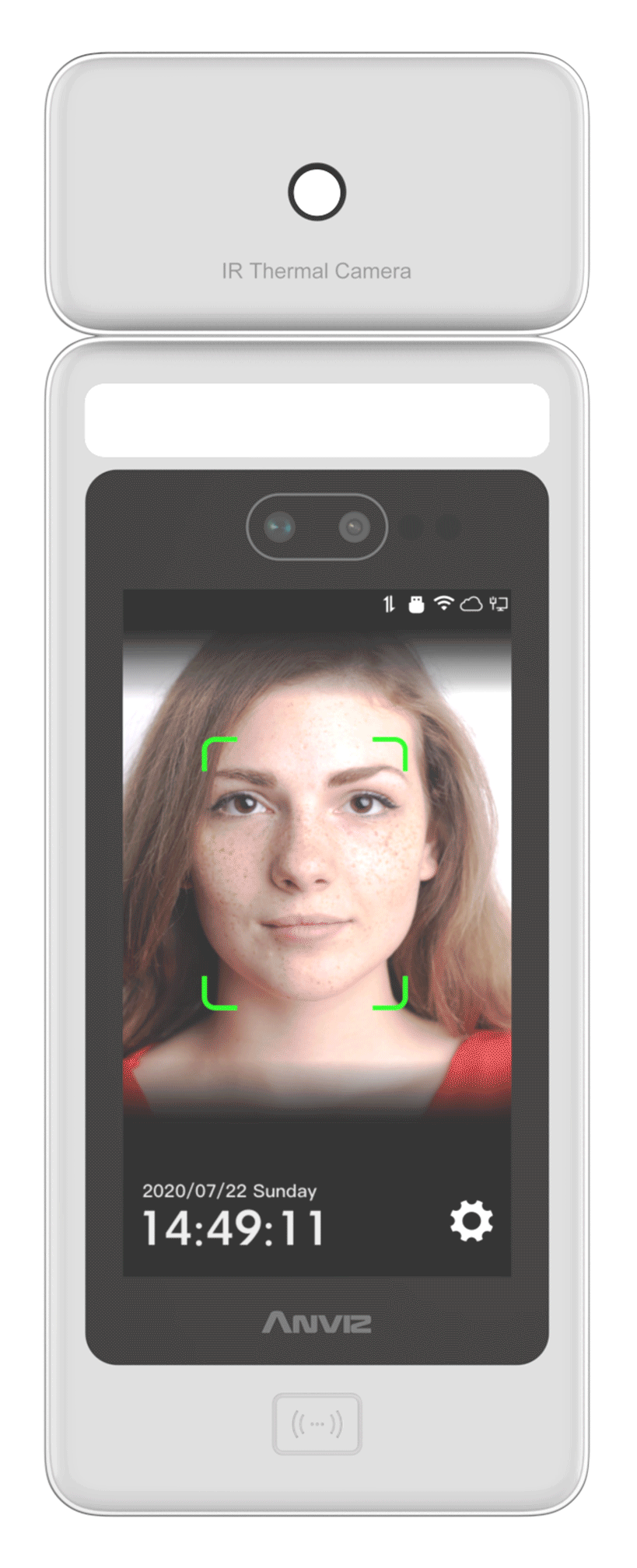 Ultra-Slim Design
Ultra-slim design reaching below 1CM thickness can perfectly fit various installation conditions
RFID Card Module
Compatible with EM cards, MIFARE 1K/4K cards, Mifare Desfire cards, and mobile NFC
Up to 50,000 Facial / Card Templates
Ideal for any size business, the Anviz FaceDeep 5 IRT can store up to 50,000 facial and card templates
---
How the Integration Works
Syncing data to PeopleHR
You simply need to sync the information by a click on a button. This will automatically appear within your employees planners, accessible on the PeopleHR management dashboard. With holidays, remote working days, and normal office hours already setup within PeopleHR. The FacePass data seamlessly fills in the clocking data of a standard employee shift.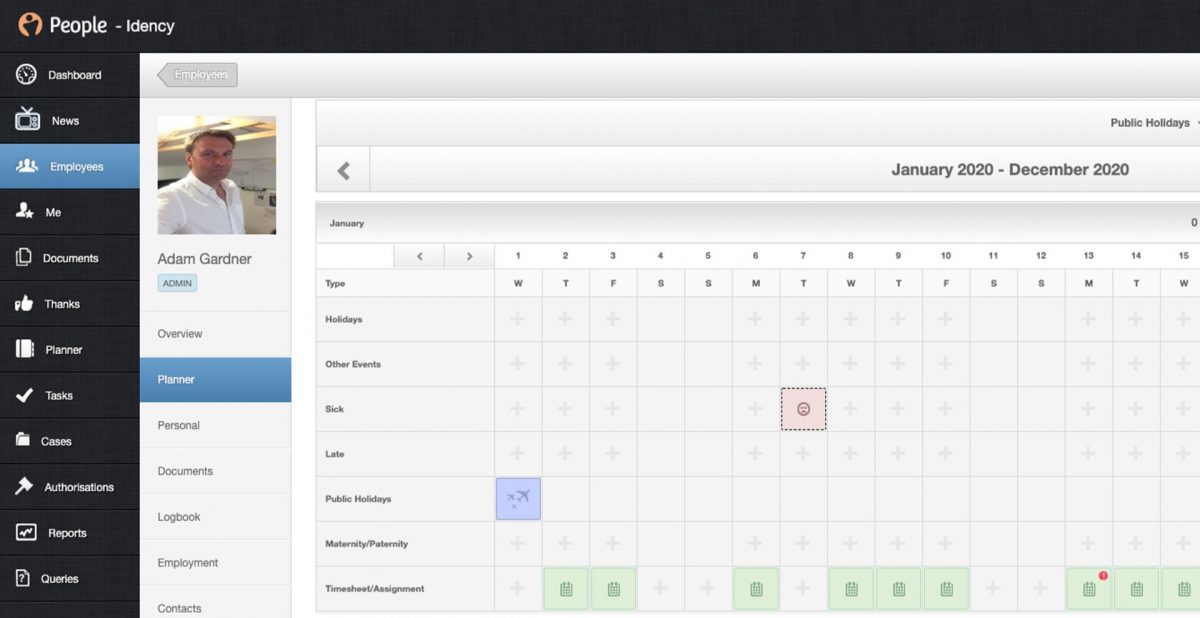 Viewing the device data
The FaceDeep 5 IRT data is stored within the employee planners. These show up as individual icons. If you click on these icons you can view the detailed device data within it. For example, one of the standard days has been selected and opened, showing each individual clock that day (starting work at 08:47am, lunch from 12:32pm -13:27pm, and end of shift at 17:34pm).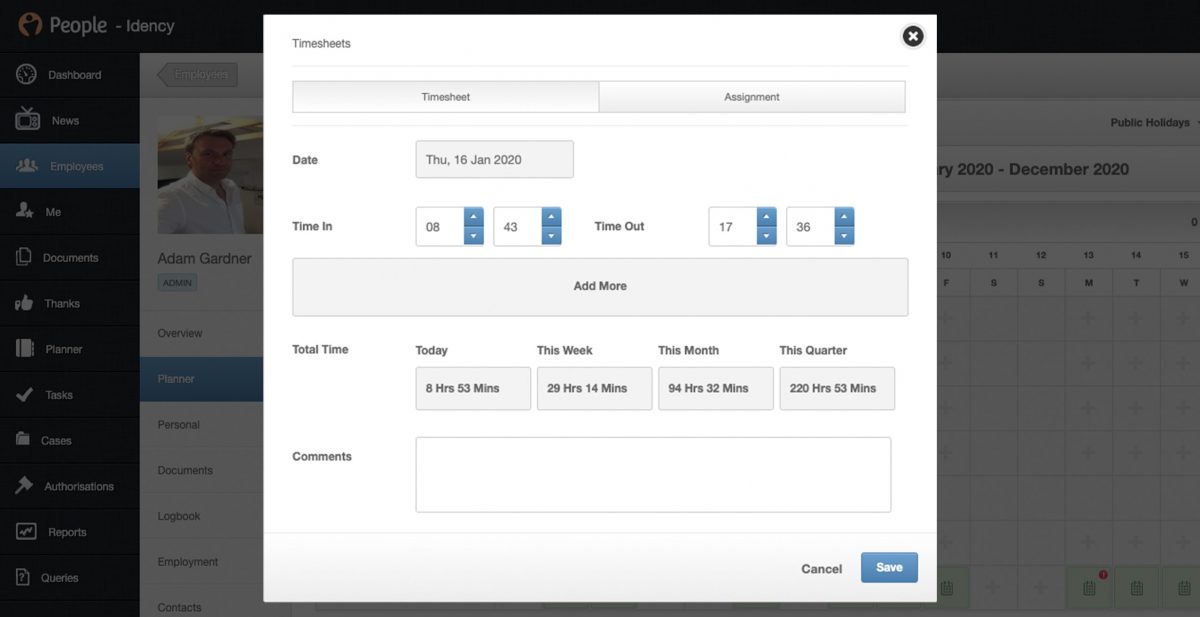 ---
Set-up Requirements
Network Requirements:
Ensure that your company has an external static IP address
Open the Port of the device up for the device IP address
This will allow PeopleHR's API to connect to the device in order to pull all of the device data records
Device Requirements:
Connect a 3 pin UK power & network cable to the device
Ensure that a local IP address is applied to the device
Input the Subnet mask, Gateway & Port details into the device (only change port for over 1 device)
If you are looking for a biometric device to sync with PeopleHR, but can not reach the requirements stated above, please contact us.
---
Optional Add-ons
Get a smooth and efficient setup using our Time & Attendance Support Package.
If you require an Evacuation Report or have additional Access Control requirements please contact us.
---
Please arrange a FREE online demo with us where we can demonstrate how it works live.
For more information on the Anviz FaceDeep 5 IRT and compatible software please contact us.
Get in touch