Fingerprint and RFID device with a new design and experience
Ideal for standalone Time & Attendance and/or Access control with WiFi and optional 3G communication
The Anviz TC580 employs AFOS, the latest fingerprint sensor with infrared touch activation and optical imaging technology providing a comparison time of less than 0.5s. With its ergonomic design of a new touch keypad, the Anviz TC580 provides a better user experience and a linux platform & Dual 1.0GHz CPU that provides a safer and more stable performance. It also features standard WiFi and optional 3G to satisfy a variety of different needs with a relay output for standalone Access Control.
The new UI design creates ease for the user experience with its brighter HD 3.2 inch colour display, with PoE(Power Over Ethernet) fast & easy installation. It also provides powerful Access Control functions and PoE Connection with support relay, wiegand output, door sensor, and antipass-back. It can be used with the FREE basic time & attendance/access control Anviz CrossChex on-premise software.
Powerful Access Control Function and PoE Connection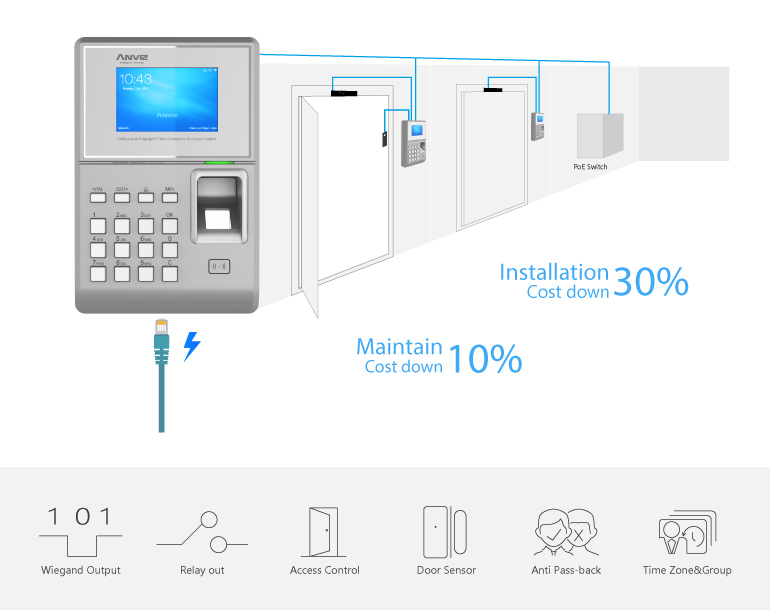 Anviz CrossChex Software Dashboard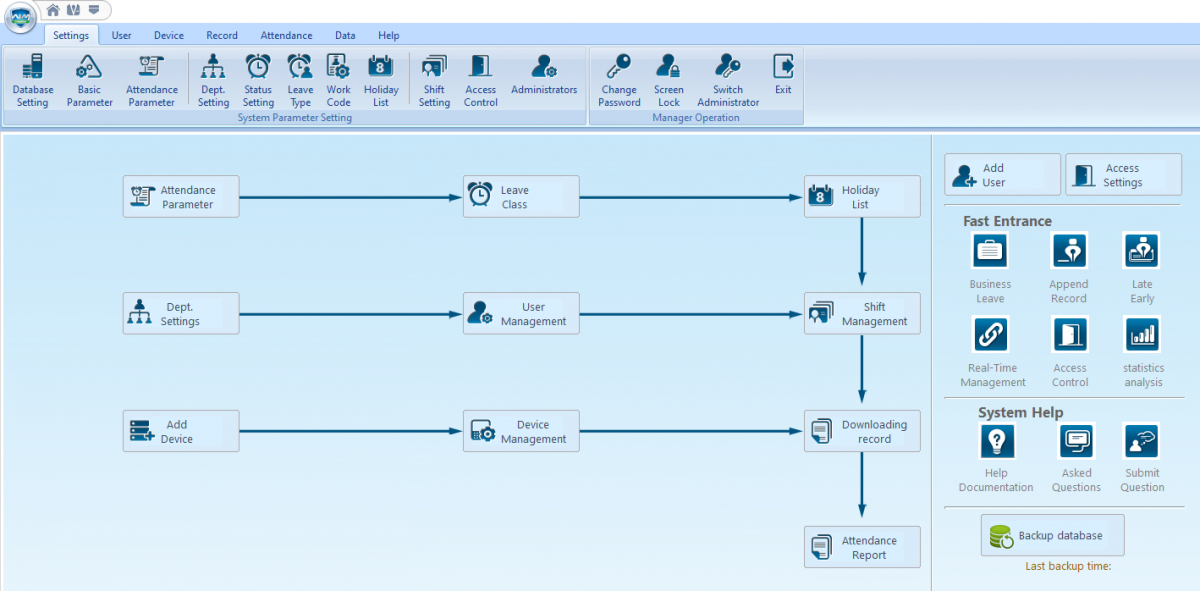 ---
Smart Terminal with Powerful Hardware
Linux based system, dual-core 1.0G processor with 512M RAM, and 4G storage for faster and stronger memory.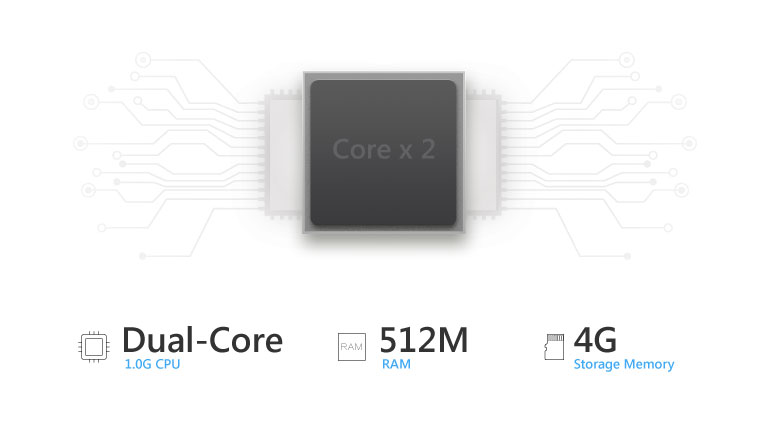 New Brighter & HD Display Screen
New 3.2" high-definition resolution TFT display and up to170° viewing angle for clearer, detailed information.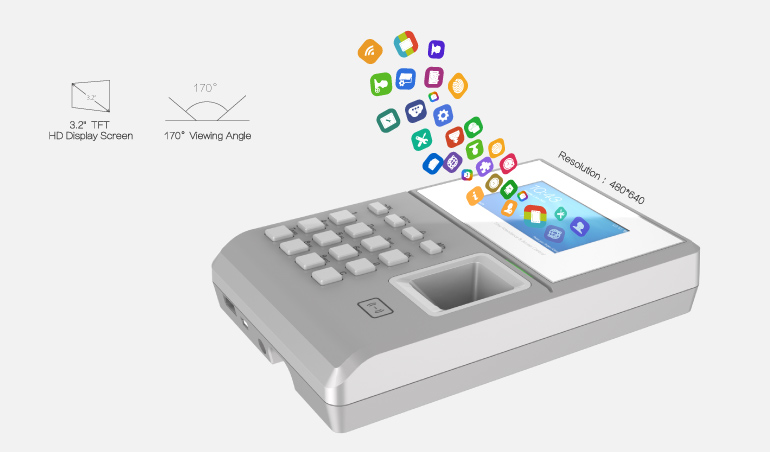 Wireless Communication
Supports WIFI and TCP/IP multiple communication modes. The device can be linked from everywhere.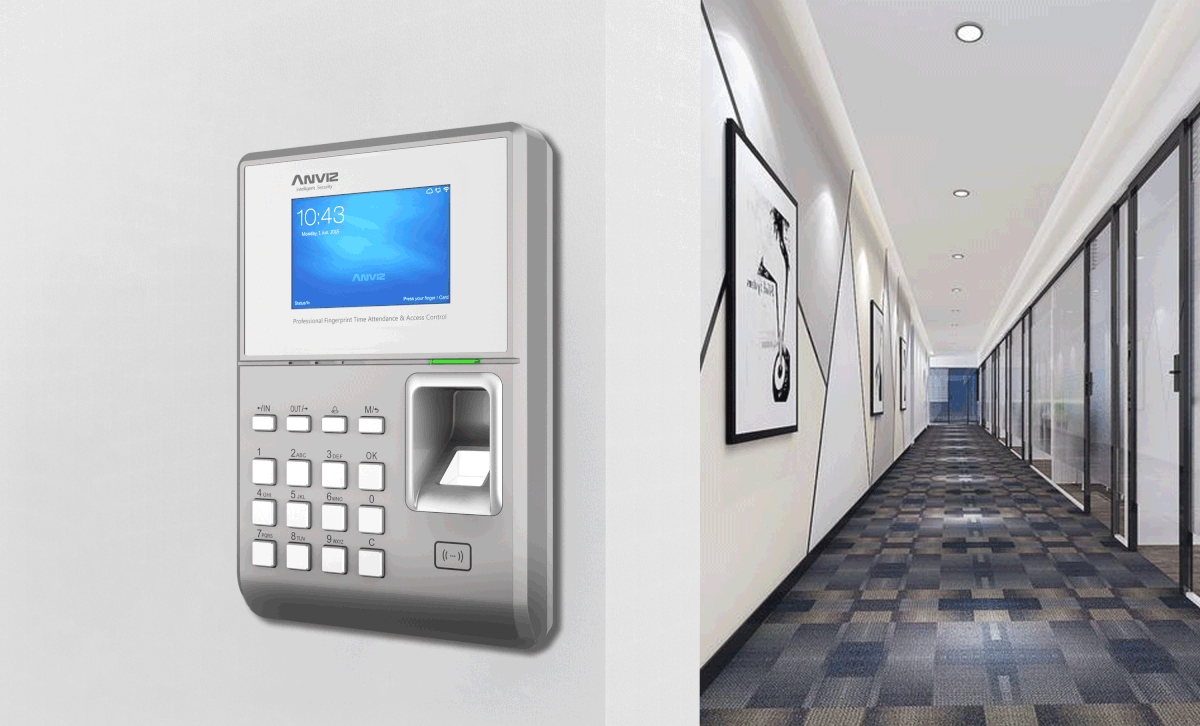 ---
Compatible Software
The Anviz TC580 is compatible with Anviz Aim CrossChex and ClockReports software covering access control and time and attendance. Take a look at the Software Tab above and see what options are available for this unit and find a feature set that meets your requirement.
---
Please arrange a FREE online demo with us where we can demonstrate how it works live.
For more information on the TC580 and compatible software please contact us.
Get in touch