2-in-1 solution for Time & Attendance and Access Control
Multiple identification modes including fingerprint recognition, RFID, and/or pin-codes
The Anviz TC550 is the best combination of time & attendance and access control as it is easy to operate and to install. The device features voice prompt, standard USB Device, USB Host, TCP/IP, as well as Wiegand26 input and output. The device is flexible offering 6-digit work code, 15 groups, 32 time zones, 30 bell schedulers and 50 short messages. The TC550 has standard TCP/IP module and RFID card reader with multiple identification methods such as fingerprint only, card only, ID+fingerprint, ID+password, password+card, fingerprint+card. It comes with FREE basic time & attendance and access control Anviz CrossChex on-premise software.
The Anviz TC550 connection diagram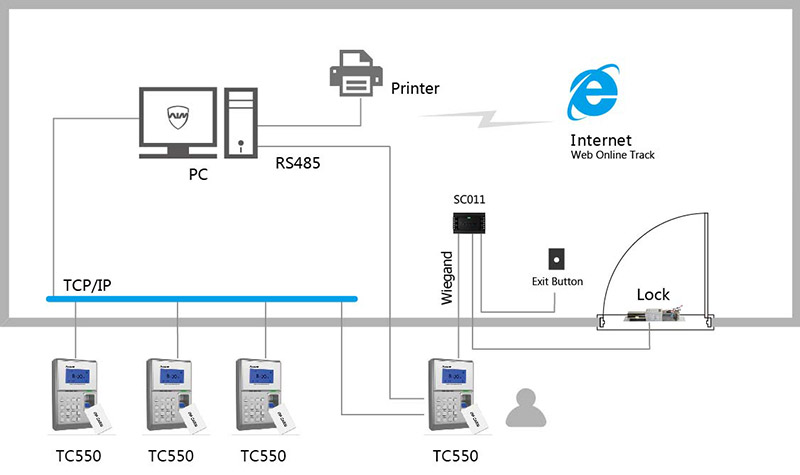 The Anviz CrossChex Software Dashboard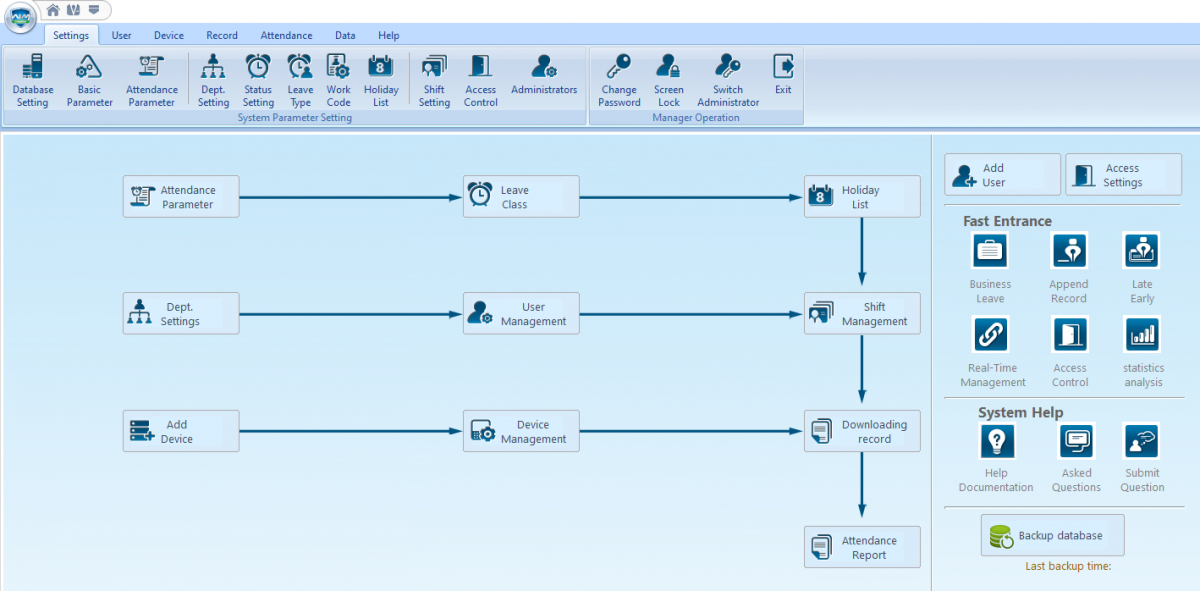 ---
Compatible Software
The Anviz TC550 is compatible with Anviz Aim CrossChex and ClockReports software covering access control and time and attendance. Take a look at the Software Tab above and see what options are available for this unit and find a feature set that meets your requirement.
---
Please arrange a FREE online demo with us where we can demonstrate how it works live.
For more information on the Anviz TC550 and compatible software please contact us.
Get in touch