Suitable for both internal and external environments
The complete kit for your premises fingerprint access control solution
This is a complete bundle for adding a fingerprint standalone access control solution to your premises – perfect for external setups without a network connection. You can add new users and manage access policies, time zones and personnel groups directly on the device. Commonly used by gyms, sports clubs, schools and offices.
Fingerprint & RFID
A perfect combination of two factor verification methods, with the security of fingerprint authentication and ability to share a card with temporary users – cutting out the enrolment process.
FREE Access Control Software
ZKTeco's ZKAccess 3.5 access control software is designed to manage all ZKTeco Access Control panels and standalone Access Control terminals. Use it to enrol new users, manage your access control devices in real time, and generate reports.
No need for a network connection
All data is securely stored within the device itself, and a coloured LCD and convenient controls allow to enrol users and change Access Control settings without a need for a network connection.
Outdoor Installation
The device is IP65 rated, rugged and waterproof, ideal for exterior or internal installation.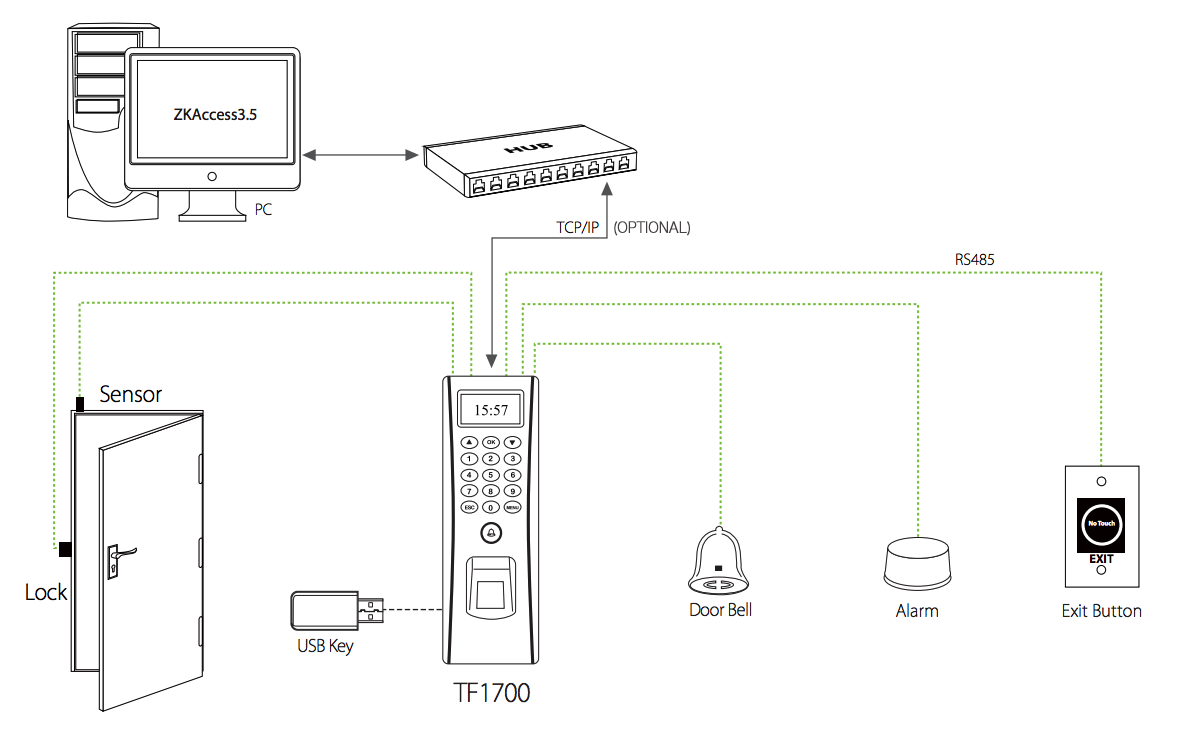 ---
What's included:
PLEASE NOTE: This solution will connect to any 12v electric magnetic lock. The lock is not included within the bundle due to each lock being specific to the type of door & door frame.
---
Please arrange a FREE online demo with us where we can demonstrate how it works live.
For more information on the ZKTeco Fingerprint & RFID Access Control Bundle please contact us.
Get in touch