Workforce Management Platform
Go2Clock: Next Generation Cloud Based Time & Attendance from ClockReports
Go2Clock allows you to capture employee time & attendance data (eg. time in and time out) using industry lead biometric devices. Access clock information in real-time from anywhere in the world on any device. As long as you have an internet browser you can track using your own cloud setup. Data captured by the time clocks syncs with the Go2Clock servers (based in the UK). The records then automatically appear in your very own easy-to-use cloud dashboard.
When you sign up with Go2Clock, you receive your own login and data is safely stored in your own private database. Employees can be identified by either fingerprint, facial recognition, RFID card or tag and PIN codes or even use their smartphones! Features are not restricted – no matter your company size, you will get access to the same powerful platform and high level of support.
Go2Clock Dashboard View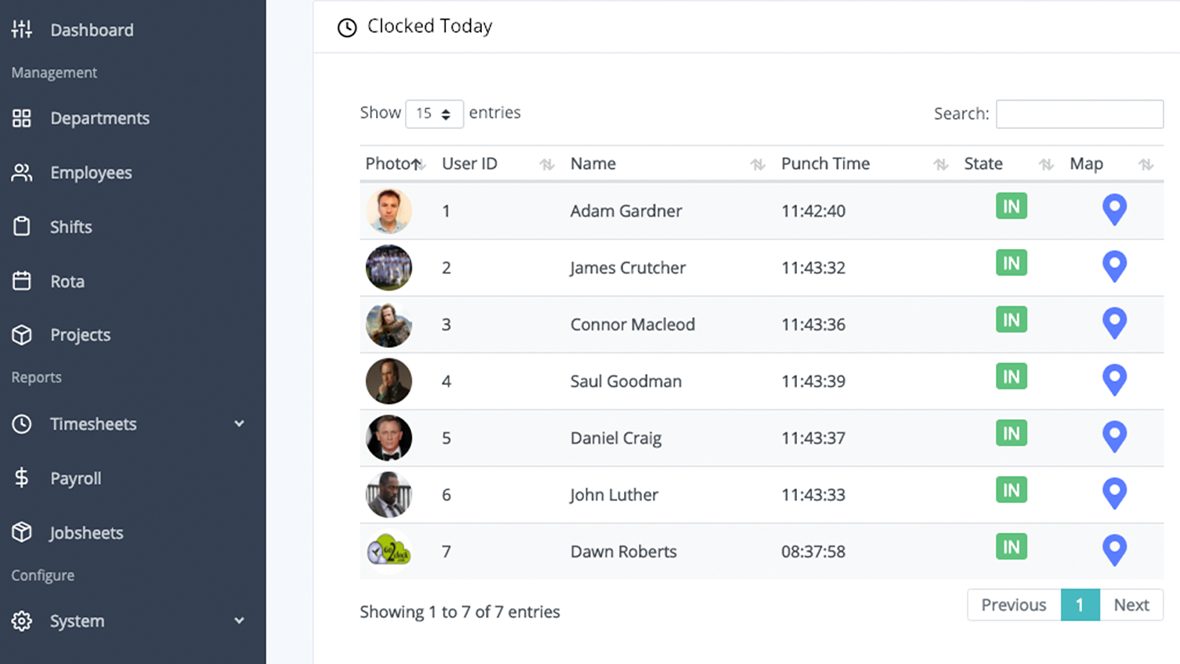 ---
Remote Multi-User Platform
Log in from any computer, tablet or phone, from anywhere in the world. Check who is in, out or late. Punch users in or out manually and generate timesheets online!
Live Location Tracking
Find out where mobile users are when they clock in or out from a web-enabled smartphone running the Go2Clock App that uses built in open street mapping technology.
Detailed Cloud Reporting
Generate & print timesheets in Excel or PDF format. Export data to Payroll and seamlessly CloudSync with our ClockreportsXE Desktop Software for powerful online or offline reporting.
---
Go2Clock Timesheets
Clear and easy timesheets for reporting hours employees have worked, breaks they've taken, as well as any over or under time completed!
Go2Clock Admin Punch
Admins can clock for users in real time. Easily manage and verify temporary workers hours worked for payroll.
Go2Clock Mobile Punch
Lone workers or remote workers can easily punch in or out from any location using their web-enabled mobile devices.
---
Compatible Biometric Products
Go2Cock is compatible with a range of industry-leading biometric time clocks including facial, fingerprint, RFID, pin-codes, and multi-biometrics. See supported Idency clock options below.
---
Please arrange a FREE online demo with us where we can demonstrate how it works live.
For more information on Go2Clock and compatible hardware please contact us.
Get in touch