Multi-Biometric for Time & Attendance and Access Control
Facial recognition, Fingerprint, RFID, & Passcode with TCP/IP or Wifi Communication
The ZKTeco SilkBio-101TC is a multi-biometric terminal offering for Time & Attendance or Access Control management. It offers a choice of facial recognition, SilkID fingerprint, and/or RFID card/tag identification methods where device managers can choose for employees to use one verification method or a combination for even more security.
With the new SilkID fingerprint reader and latest facial algorithm, the SilkBio-101TC offers high precision verification of dry, wet, and rough fingerprints whilst offering contactless access control through facial recognition. If that's not enough, the SilkBio-101TC also offers tap verification with RFID card/tag as well as ID & Password input.
Some of the SilkBio-101TC other notable features include it's ability to prevent duplicated facial registration, fake face detection capabilities, TCP/IP or Wifi Communication, easy-to-use touch keypad, and infrared auto-turning on function to save power.
ZKTeco SilkBio-101TC Connection Diagram & Positioning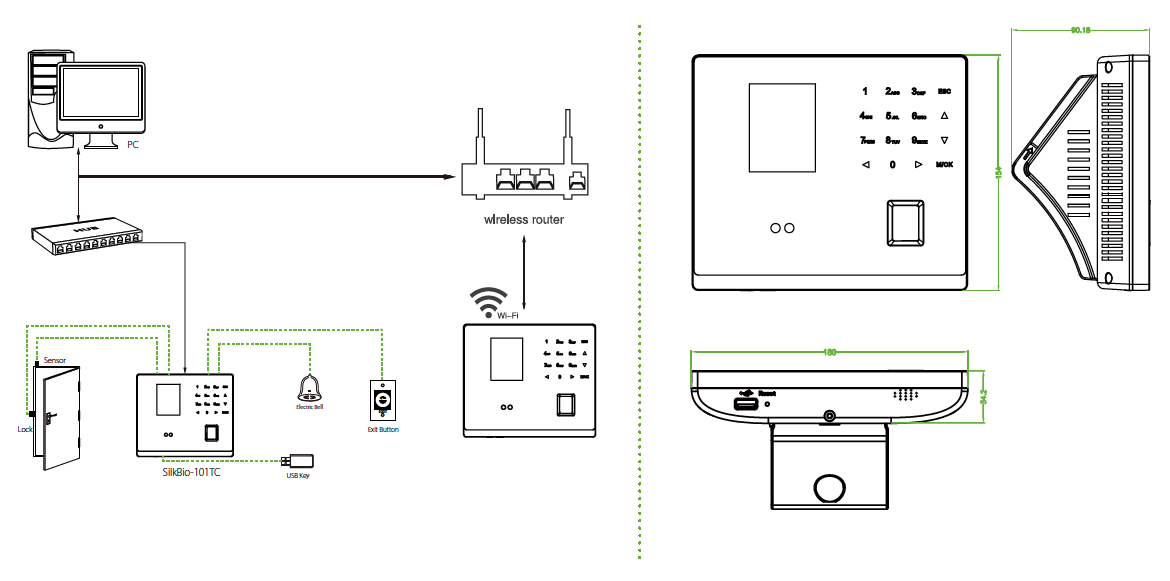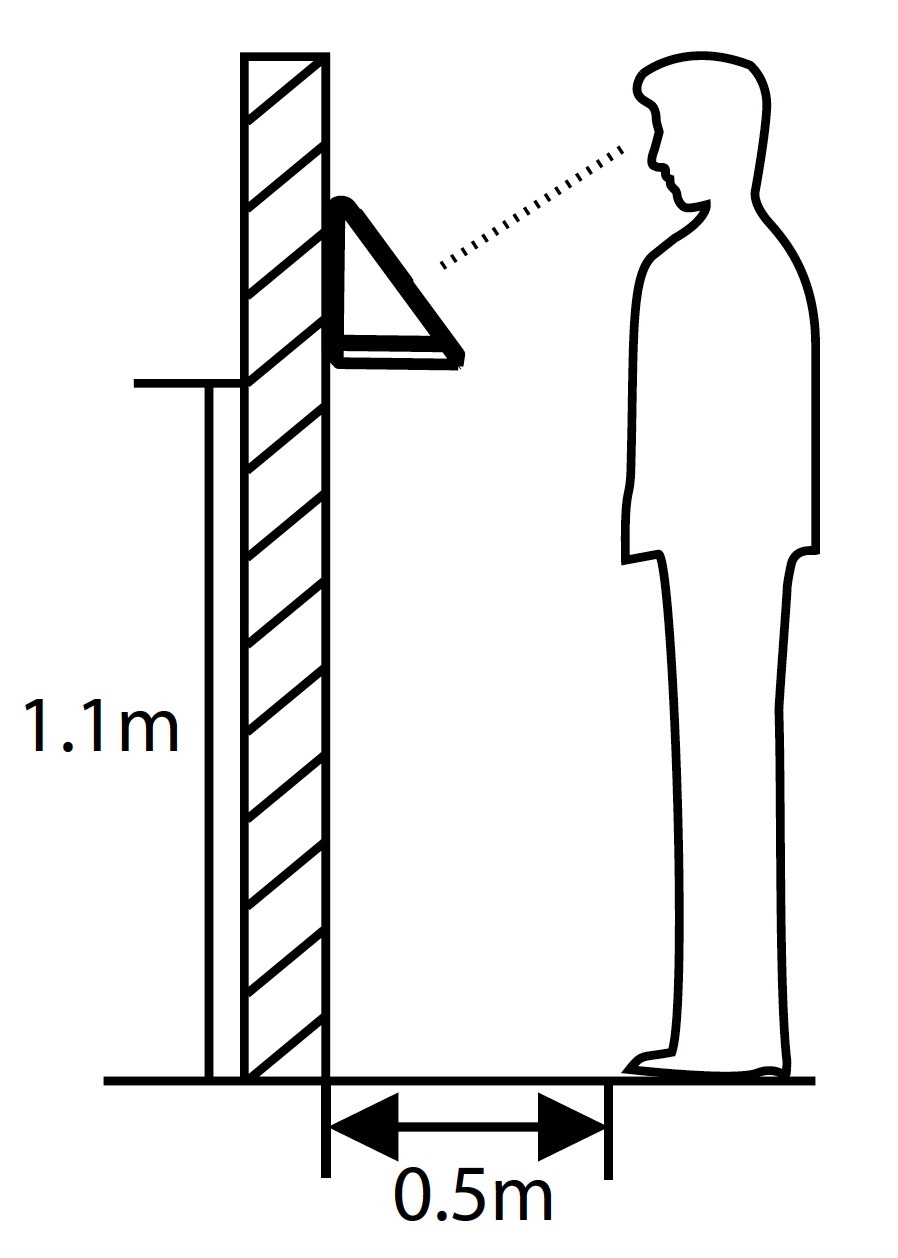 ---
Compatible Software
The ZKTeco SilkBio-101TC is compatible with ClockReports desktop software and Go2Clock cloud Time & Attendance service. Take a look at the Software Tab above and see what options are available for this unit and find a feature set that meets your requirement.
---

Please arrange a FREE online demo with us where we can demonstrate how it works live.
For more information on the ZKTeco SilkBio-101TC and compatible software please contact us.
Get in touch