Colour Screen Fingerprint & Mifare Clocking in Machine
Offering Fingerprint & Mifare authentication for Time & Attendance Management
The Anviz W1 Colour Screen Fingerprint & Mifare Clocking in Machine is the new generation fingerprint time & attendance terminal with features based on Linux platform. The Anviz W1 has a 2.8-inch colour LCD that displays its intuitive GUI – which is easy to understand and self-explanatory. Full capacitive touch keypads along with touch optical fingerprint sensor offer a convenient operation experience and improves the practicality of wet and dry fingerprint detection.
When you reach out your hand to touch the keypad, the W1 will be activated automatically and be ready for you. When you place your finger on the fingerprint sensor, the sensor will be activated automatically and will awaken the device from low power mode.
Webserver & URL to support dynamic domain name server which offers a persistent domain name for non-static IP devices. Basic Setting, Personnel Inquiry and Management, Records Inquiry.
Anviz W1 Features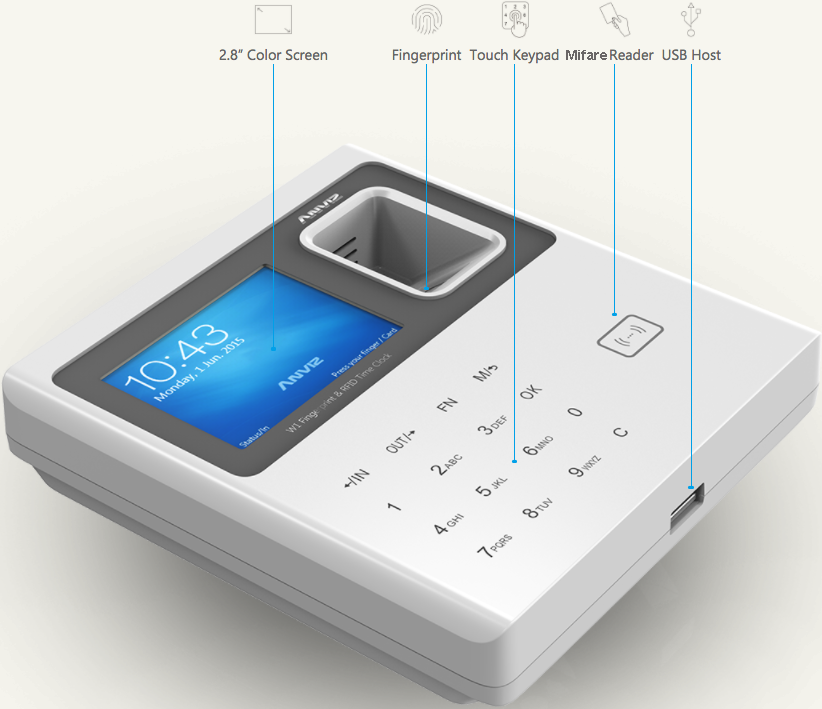 Anviz CrossChex software dashboard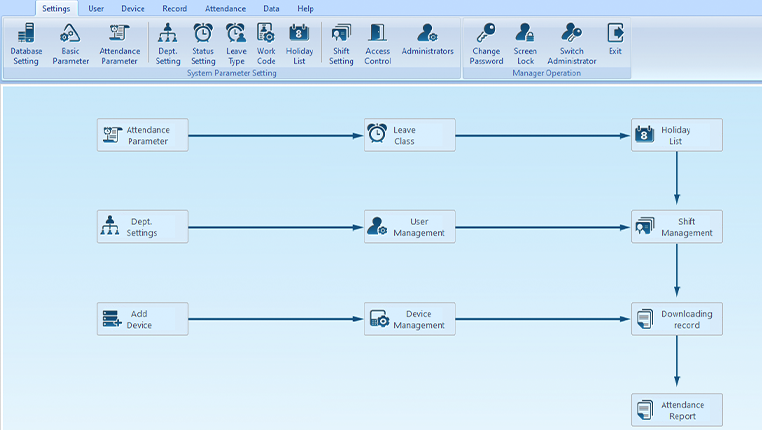 ---
Compatible software
The Anviz W1 Mifare is compatible with the following Time and Attendance and Access Control desktop software:
Take a look at the Software Tab above and find a feature set that meets your requirement. For more information and volume incentive discounts please contact us.
---
Please arrange a FREE online demo with us where we can demonstrate how it works live.
For more information on the Anviz W1 Pro Mifare and compatible software please contact us.
Get in touch