PeopleHR Fingerprint Recognition using the ZKTeco iClock 560
Seamlessly connect your ZKTeco iClock 560 fingerprint recognition and RFID terminal to PeopleHR.
The perfect solution for SME installations, the ZKTeco iClock 560 features one of the most advanced fingerprint sensors on the market, the ZKTeco iClock 560 incorporates fingerprint with internal POE which work together with new Push SDK offering a complete solution for cloud systems.
The ZKTeco iClock 560 can connect to Time & Attendance management software by Ethernet and also operates on standalone mode, downloading data by USB Pen drive. The colour TFT display makes operation easier to all users with easy menu management. Employees can clock in/out with fingerprints or RFID tags/cards. Easy to use, the device is robust and provides accurate time & attendance for businesses with 20 to 2,000+ employees as it copes well with high traffic environments.
Once the device is properly installed you can start clocking using the device. The advanced fingerprint recognition technology is so intelligent, it can accurately identify the user within half a second of the finger placement. This is equally as efficient when using the secondary identification mode of RFID cards or tags. The modern 3.5 inch colour display screen then displays the progress of recognition and completion status to the user.
The ZKTeco iClock 560 user & registration guide
Multiple clock in methods including fingerprint recognition and RFID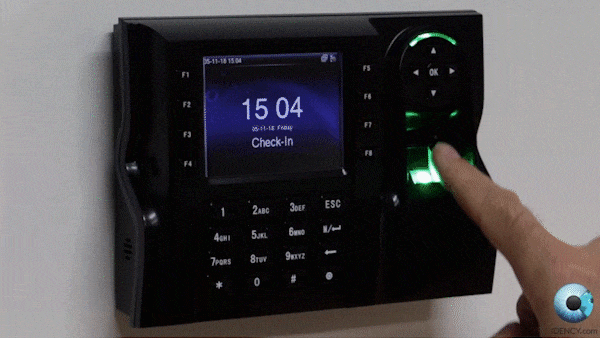 ---
How the Integration Works
Syncing data to PeopleHR
You simply need to sync the information by a click on a button. This will automatically appear within your employees planners, accessible on the PeopleHR management dashboard. With holidays, remote working days, and normal office hours already setup within PeopleHR. The iClock 560 data seamlessly fills in the clocking data of a standard employee shift.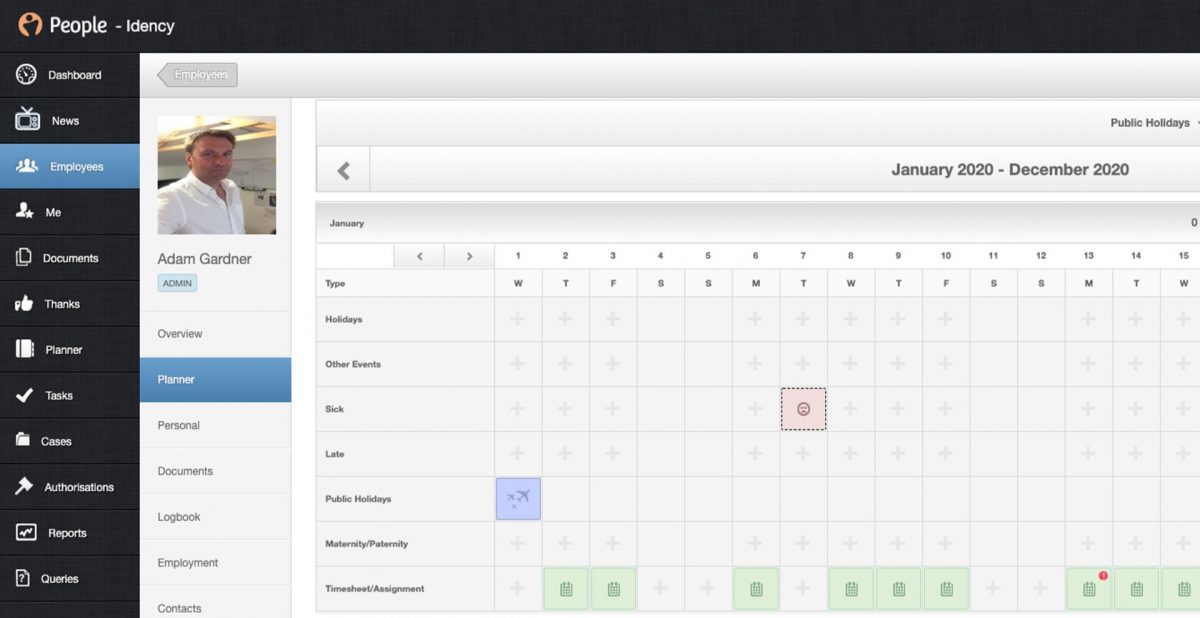 Viewing the device data
The iClock 560 data is stored within the employee planners. These show up as individual icons. If you click on these icons you can view the detailed device data within it. For example, one of the standard days has been selected and opened, showing each individual clock that day (starting work at 08:47am, lunch from 12:32pm -13:27pm, and end of shift at 17:34pm).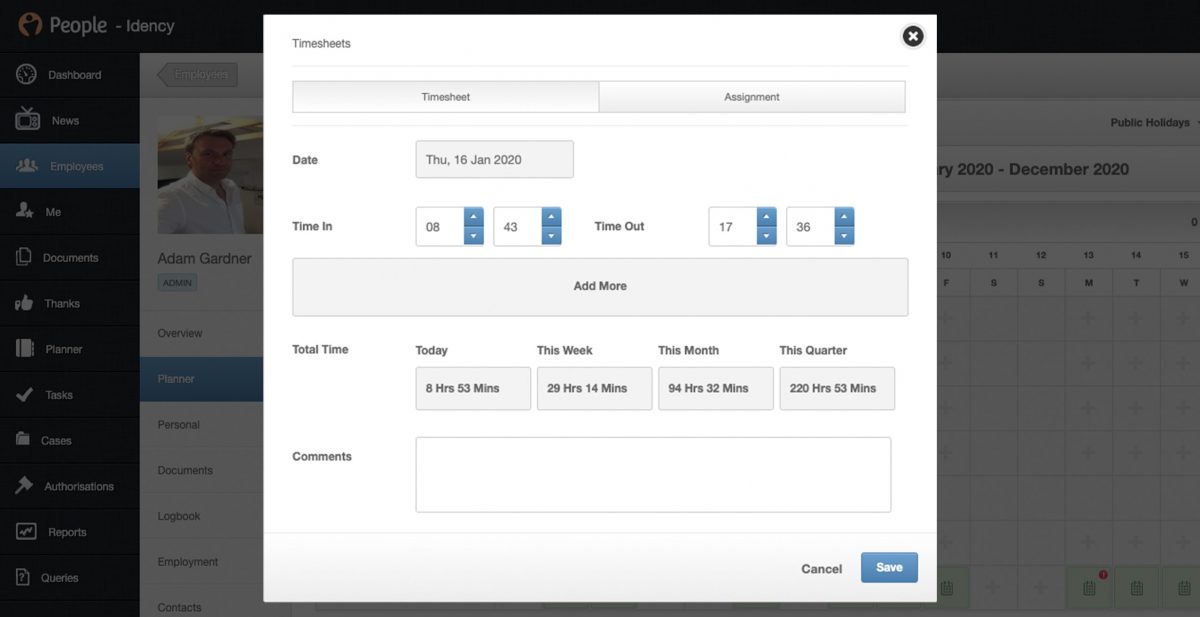 ---
Set-up Requirements
Network Requirements:
Ensure that your company has an external static IP address
Open the Port of the device up for the device IP address
This will allow PeopleHR's API to connect to the device in order to pull all of the device data records
Device Requirements:
Connect a 3 pin UK power & network cable to the device
Ensure that a local IP address is applied to the device
Input the Subnet mask, Gateway & Port details into the device (only change port for more than 1 device)
If you are looking for a biometric device to sync with PeopleHR, but can not reach the requirements stated above, please contact us.
Network Topology and Installation Diagrams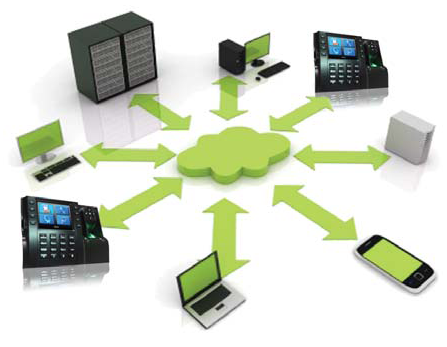 ---
Optional Add-ons
Get a smooth and efficient setup using our Time & Attendance Support Package.
If you require an Evacuation Report or have additional Access Control requirements please contact us.
---
Please arrange a FREE online demo with us where we can demonstrate how it works live.
For more information on the ZKTeco iClock 560 and compatible software please contact us.
Get in touch