Time and Attendance for Construction Industry
---
TIME IS MONEY
'Time is Money' is a phrase that almost everyone is familiar with and when you're faced with a lengthly task such as monitoring and managing construction workers attendance, it can be time consuming and costly. One of the most challenging industries to tackle time and attendance management is within Construction because of the nature of the environment and the number of employees and contractors.
It can be very easy to loose track of time when there are a variety of different projects occurring simultaneously. Because of this, it can be difficult to monitor and manage diverse workforces whilst ensuring efficiency and accuracy of records.
---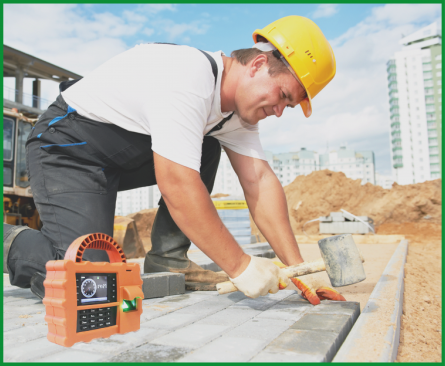 BIOMETRIC TIME & ATTENDANCE SOLUTIONS
Thankfully biometric time and attendance technology can be used to dramatically reduce costs and improve efficiency.
Some of the benefits include:
Spending less time and money on payroll, resources and paperwork
Preventing buddy punching and other time theft
Preventing human error
Keeping employees informed
The ability to create a central database of 100% accuracy
Reducing overall labour costs
---
IDENCY OFFER
We provide a single supported solution that incorporates cloud based time & attendance software that is easily deployable and will reduce 'buddy' clocking and false records.
---