BlackBerry® AtHoc
Empowering organisations to protect their people and the communities they care about, and ultimately making the world safer.
To do this, BlackBerry® AtHoc is also committed to empowering organisations to command their crisis communications within and across organisations for personnel safety and business resiliency.
---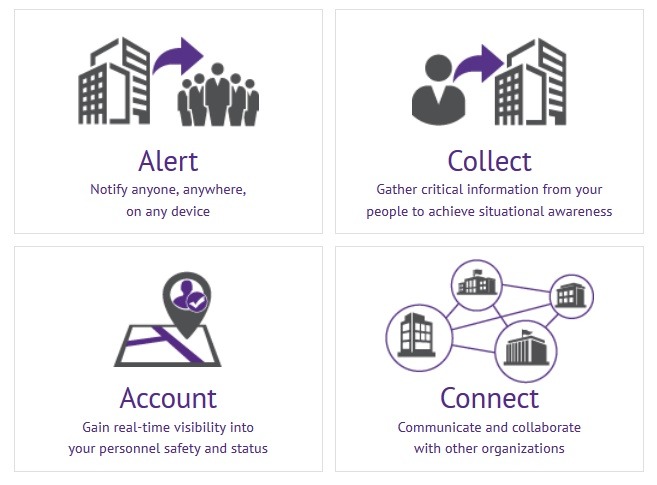 ---
Alert – Notify anyone, anywhere, on any device.
Collect – Gather critical information from your people to achieve situational awareness.
Account – Gain real-time visibility into your personnel safety and status.
Connect – Communicate and collaborate with other organisations.
Interoperability – Share authoritative info with external organisations.
Security – Industry leading security in the time of need. Used by more than 75% of the US government and Fortune 500 companies.
Unification – Preserving existing investments and ensuring seamless crisis response.
Enterprise Level Controls – Autonomy required to operate a multi-location or divisional organisation, while ensuring enterprise wide standards and controls.
---
For more information on BlackBerry AtHoc please visit the media tab.
For pricing and more information on BlackBerry AtHoc including Webinars, White Papers, Demo's and pricing please contact us.
Request a Free Trial Get in touch