PeopleHR Contactless RFID using the Anviz W1C Pro
Seamlessly connect your Anviz W1C Pro RFID terminal to PeopleHR.
The Anviz W1C Pro RFID Terminal is an entry level clocking in machine offers EM card identification, key-code and/or combinations of those. Ideal for very small businesses of less than 20 office employees, the entry level terminal has a 2.8-inch colour screen that displays its intuitive GUI – which is easy to understand with full capacitive touch keypad that offers a convenient operation experience.
When you reach out your hand to touch the keypad, the device will be activated automatically. Simply place your RFID card or tag on the RFID sensor to activate and automatically awaken the device from low power mode. With a max storage of 3,000 registered users and 50,000 records, this device is perfect for any small to medium (SME) business.
---
How the Integration Works
Syncing data to PeopleHR
When you want to add the device information to PeopleHR, you simply need to sync the information from a click on a button. This will automatically appear within your employees planners, accessible on the PeopleHR management dashboard. With holidays, remote working days, and normal office hours already setup within PeopleHR, the W1C data seamlessly fills in the clocking data of a standard employee shift.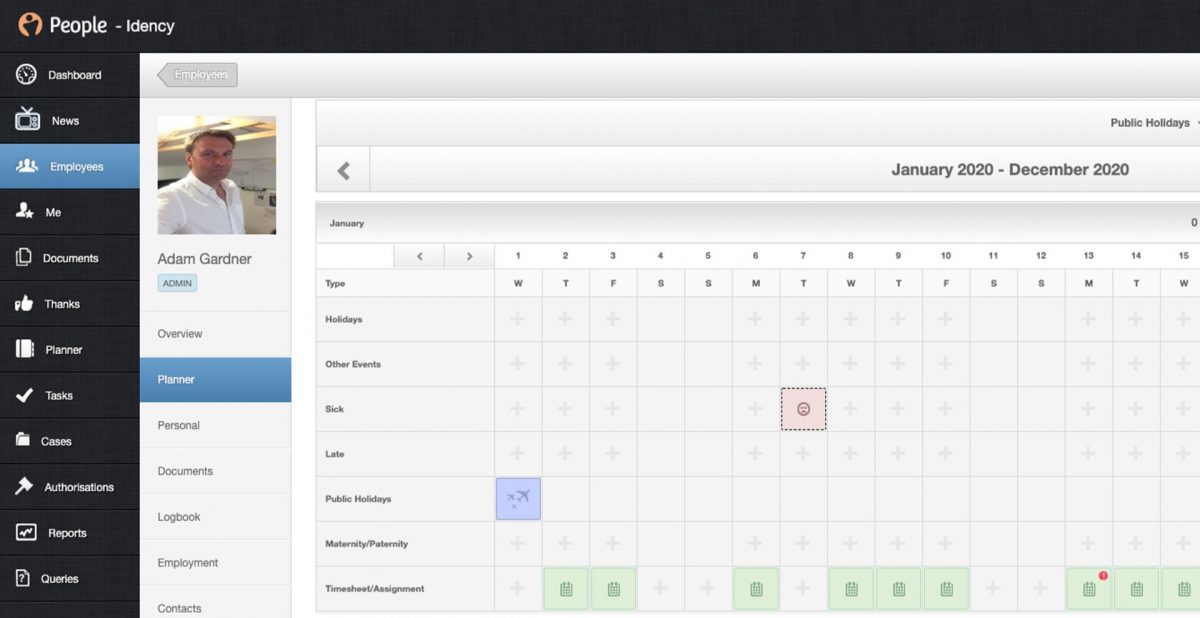 Viewing the device data
The W1C data is stored within the employee planners. These show up as individual icons. If you click on these icons you can view the detailed device data within it. For example, one of the standard days has been selected and opened, showing each individual clock that day (starting work at 08:47am, lunch from 12:32pm -13:27pm, and end of shift at 17:34pm).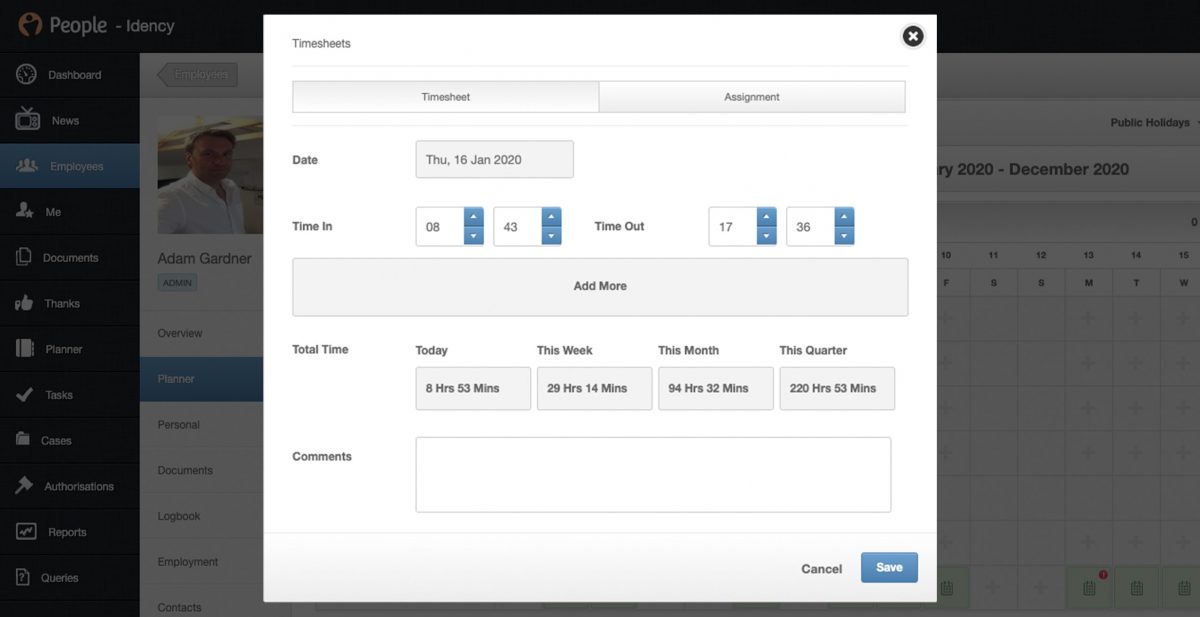 ---
PeopleHR Requirements
Network Requirements:
Ensure that your company has an external static IP address
Open the Port of the device up for the device IP address
This will allow PeopleHR's API to connect to the device in order to pull all of the device data records.
Device Requirements:
Connect a 3 pin UK power & network cable to the device
Ensure a local IP address applied to the device
Input the Subnet mask, Gateway & Port details into the device (only change port for more than 1 device)
---
Optional Add-ons
Get a smooth and efficient setup using our Time & Attendance Support Package.
If you require an Evacuation Report or have additional Access Control requirements please contact us.
---
Please arrange a FREE online demo with us where we can demonstrate how it works live.
For more information on the Anviz W1C Pro and compatible software please contact us.
Get in touch