Fingerprint & RFID Access Control bundle for external installation
Complete bundle for implementing fingerprint access control to external environments
You can add new users and manage access policies, time zones and personnel groups with the free PC software to be able to monitor the door status in real time.
Who's it for?
Commonly used by gyms, sports clubs, schools and offices.
Fingerprint & RFID
Fingerprint authentication and share cards with temporary users – cutting out the enrolment process.
IP65 certified for outdoor working environment
ZK optical sensor & Infrared auto-activation
LED indicator, Voice Prompt, & Buzzer
Access Control Software
Connect to ZKAccess 3.5 Access Control software for monitoring doors in real time, access levels, time restrictions and detailed reports.
Menu-driven dashboard display
Real-Time event monitoring with door status icon
Import floor plans for site-specific management
Connectivity Diagram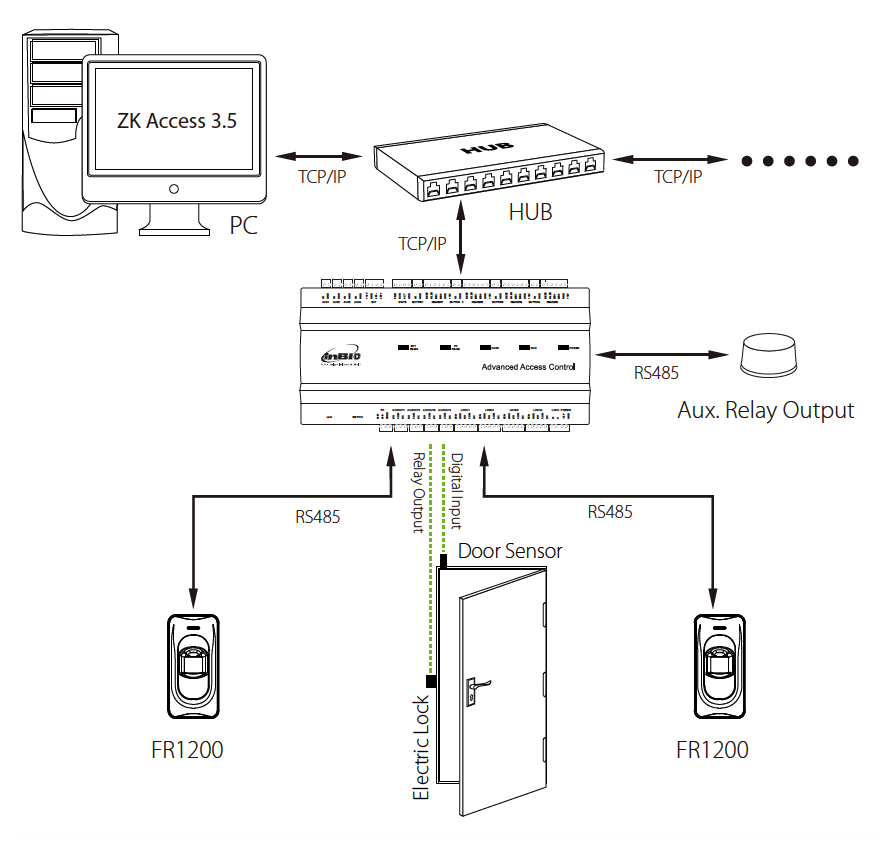 ---
What's Included:
Compact, reliable, durable and highly accurate fingerprint & RFID reader for external access control.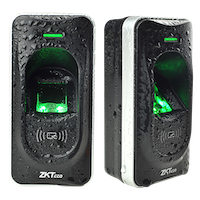 The FR1500 and exit button both connect and are powered by the controller, this then connects to the ZKAccess software.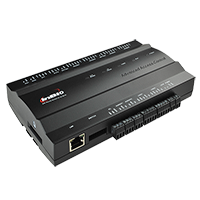 Easy to use solution for enrolling and/or matching users' fingerprints to the FR1200 Reader via USB.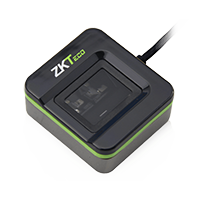 Click here for more information on the ZKAccess 3.5 Software.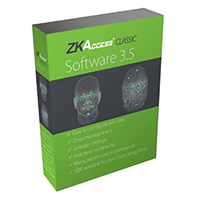 The 12vdc 2.0A power supply powers the inBio 160 access controller.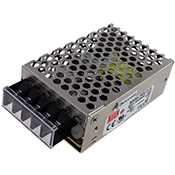 Simple Exit Button; temporarily disables the circuit to grant access.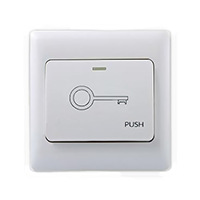 PLEASE NOTE: This solution will connect to any 12v electric magnetic lock. The lock is not included within the bundle due to each lock being specific to the type of door & door frame.
---
Please arrange a FREE online demo with us where we can demonstrate how it works live.
For more information on the ZKTeco Fingerprint & RFID Access Control Bundle please contact us.
Get in touch