ZKTeco's C3-100 secures web-hosted infrastructures and centralises online administration, reducing your IT costs and allowing you to easily manage all of your access points in a single location.
These versatile design features take care of present and future needs with ease and efficiency whilst being some of the most rugged and reliable controllers on the market, with a multitude of built-in features.
The C3-400 and Inbio-460 can communicate at 38.4 Kbps via RS-485 configuration or TCP/IP networks. Both can store up to 30,000 cardholders, and the InBio-460 can additionally store up to 3,000 fingerprint templates.
An SDK(Software Development Kit) is available for the customer to integrate the controller into existing access control software or to develop new software.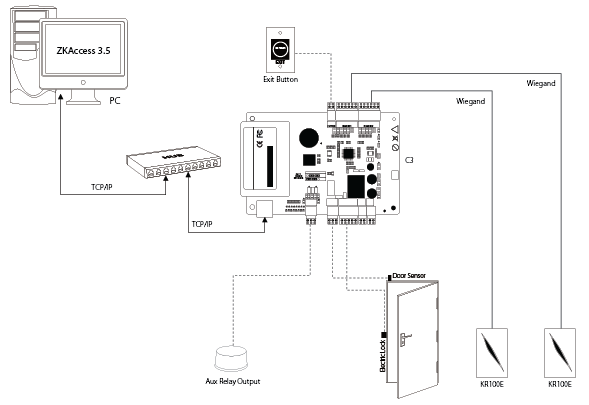 For more information and volume incentive discounts please contact us.
GET IN TOUCH