Compact optical reader for high volume and large-scale requirements
---
The HID (formerly Crossmatch) DigitalPersona 5300 is a compact optical single fingerprint reader meeting both FIPS 201/PIV and FBI Mobile ID FAP 30 standards. The reader is designed to meet the high volume requirements of large-scale Civil ID , commercial enrolment and authentication applications.
Incorporating a durable IP64 rated glass platen that is also highly resistant to chemical and physical damage, the DigitalPersona 5300 is well suited for harsh environments. The reader rapidly captures and produces fingerprint images at 500 ppi resolution in ANSI and ISO/IEC standard formats. On-board electronics automatically control calibration and data transfer over the USB interface.
The DigitalPersona 5300 can be used with any standards-compatible fingerprint template extractor or matcher, including the DigitalPersona® FingerJet™ MINEX-certified Biometric Engine. The DigitalPersona 5300 and the FingerJet Biometric Engine provide an unmatched ability to authenticate even the most difficult fingerprints accurately and rapidly.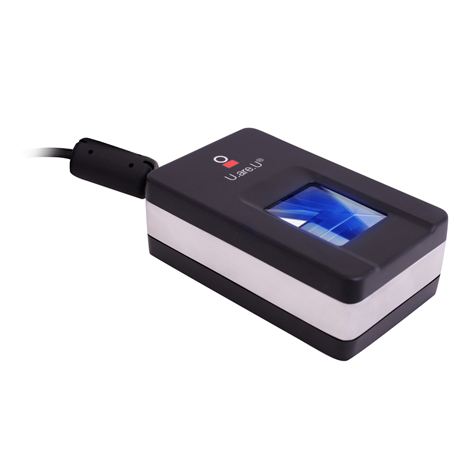 The DigitalPersona 5300 is compatible with DigitalPersona Composite Authentication software. Take a look at the Software Tab above and see what options are available for this unit and find a feature set that meets your requirement.