Work with us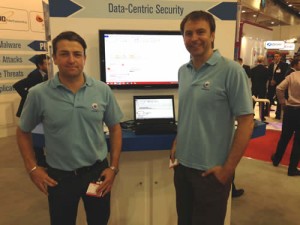 Join the Idency Team that values and rewards ability, creativity, commitment and ambition with highly competitive packages. Idency offers the best mix of challenges, structured and ad-hoc learning, and development opportunities.
CURRENT VACANCIES
Internal - Technical Sales and Support
IT Consultants / Contractors / Engineers
Electricians
Locksmiths
INTERNAL - TECHNICAL SALES & SUPPORT (Farnham Office)
Idency is looking for highly motivated individuals to work with us selling and supporting the latest IT hardware & software products as part of our team. You will learn to understand a customer's specific business needs and apply our leading edge authentication and security product portfolio to meet those requirements. This diverse role will allow you to develop strong technical and sales skills.
Requirements:
Highly motivated
Confident
Personable
Good understanding of Information Technology, gadgets and the latest trends
Good communication skills; both written and verbal
Good multi-tasking skills
Works well in pressure situations
Team player
Proficiency in MS Office programs; Word, Excel, PowerPoint, etc
Salary negotiable based on experience.
IT CONSULTANTS / CONTRACTORS / ENGINEERS
Idency is keen to work with self-employed IT Contractors / Consultants / Engineers who specialise in IT authentication and security at Enterprise level. We are looking to further promote our solutions within this area and will be offering highly remunerative packages.
ELECTRICIANS
Idency requires Electricians across the UK to work with us on the installation of our access control, time and attendance solutions and Nest Thermostat systems.
LOCKSMITHS
Idency requires Locksmiths across the UK to work with us on the installation of our Danalock systems. Training offered.