Protect your PC from unauthorised access
---
Protect and access your PC or Laptop with a single swipe
Secure your Windows PC or laptop with the sophisticated Eikon Mini USB fingerprint reader that you can use to remove the need of passwords and effortlessly sign-in with just a swipe of your finger.
With one swipe of your finger: the Eikon Mini USB Fingerprint Reader manages your passwords and quickly launches one or multiple websites, locks/unlocks your files and folders, and protects your PC from unauthorised access.
The Eikon Mini is one of the smallest fingerprint readers. The portable, wire-free biometric device is roughly the size of a fingertip (28 x 20 x 15mm) and it uses USB 2.0 connection.
The curved reader simply slides into a USB at the side of a laptop with the laptop lid being easily closed without dislodging the reader. For PC use, a USB hub or keyboard with USB ports is ideal.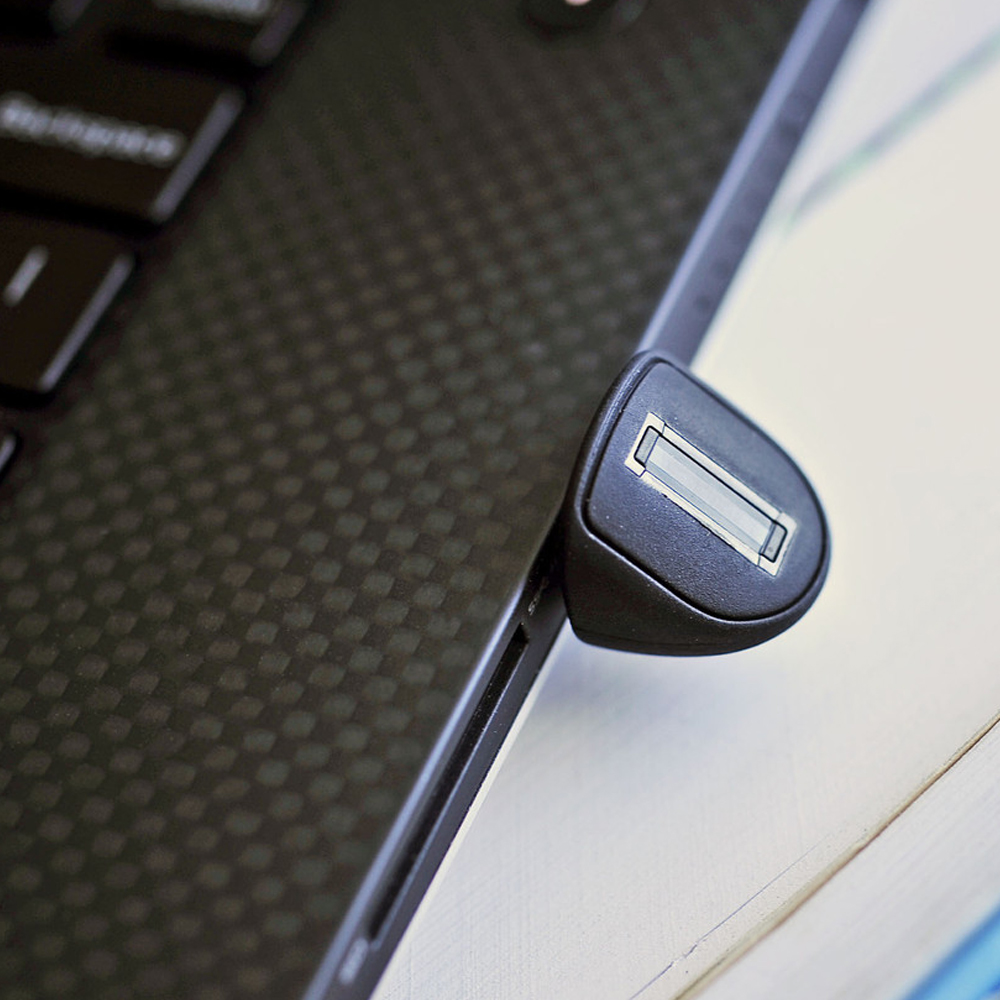 Easy install without third party drivers or configuration
As soon as you open the reader from its packaging, simply plug in the reader where you will see a dialog that Windows is configuring the reader. The Windows 10 OS will take care of everything, with no third-party drivers to download or install and zero configuration is needed to get the reader up and running.
All users need to do is go to Settings > Accounts > Sign-in options. Click the new Windows Hello option available and enter the computer PIN or password to begin fingerprint registration.
Windows Hello does not upload your biometric data to any server. Instead, the data is encrypted and stored locally on the PC.
Register your Eikon Mini on various PCs and take it with you. Simply add the device to a keyring, where you can plug it into your PC at work and take it home for your laptop. Once removed, the PC or laptop automatically returns to PIN or password. Plug the Eikon in again, and it will instantly enable the feature again (without the need to reboot).