ONE COCOON COVERS EVERY ROOM

As we eat, sleep and move around our homes, we create sounds too quiet for humans to hear. But, with our unique Subsound® technology, Cocoon picks them up. And not just in one room or floor, but across your whole home. This means – unlike all other home security providers – what you see is all you need. No wires, no extra sensors, no professional installation, and no hassle. Simply place Cocoon in your home, download the app, connect to your home Wi-Fi and you're done.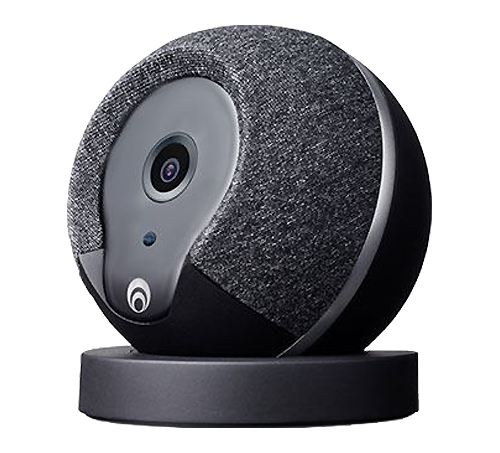 FROM THE MOMENT YOU TURN IT ON
From the moment you turn it on, Cocoon starts learning your movements and habits to get in sync with the unique sound signature of your home. As people come and go Cocoon's timeline updates, so you know that your loved ones are home safely or that your dog walker came on time, meaning you can relax knowing your home is secure. This means you can trust it to decide when there's something you need to know about. And when it's just the cat coming in. With automatic arm and disarm when you come and go, with Cocoon there are no more keypads or remembering to set an alarm!
PROTECTED AROUND THE CLOCK
Cocoon keeps your home protected and keeps you posted around the clock every day. You get instant access to HD audio and video streaming straight from your home to your smartphone device where you can watch live whenever you like with built in night vision that gives you extra assurance, day and night. If anything out of the ordinary was to occur simply tell cocoon it's ok or sound the 90+dB siren before taking further action.
YOUR PRIVACY MATTERS
Your privacy matters just as much as your security. So, your data is processed on your Cocoon. If an alert is triggered or you check in, the data is encrypted and sent to our secure cloud. Your smartphone is the key, so only you can access your data.

IN STOCK – Next Day Delivery* 
*(Mainland UK if you order before noon, otherwise 48 hours delivery).
FREE telephone support for initial product setup
For more information on Cocoon All-In-One Smart Home Security System please contact us.