---
NETKEY Digital Key Management Software
NETKEY is a cloud-based software for digital access administration and distribution. NETKEY represents a software solution unparalleled on the market that has the capability to administrate the whole process from lock installations to user administration and access distribution.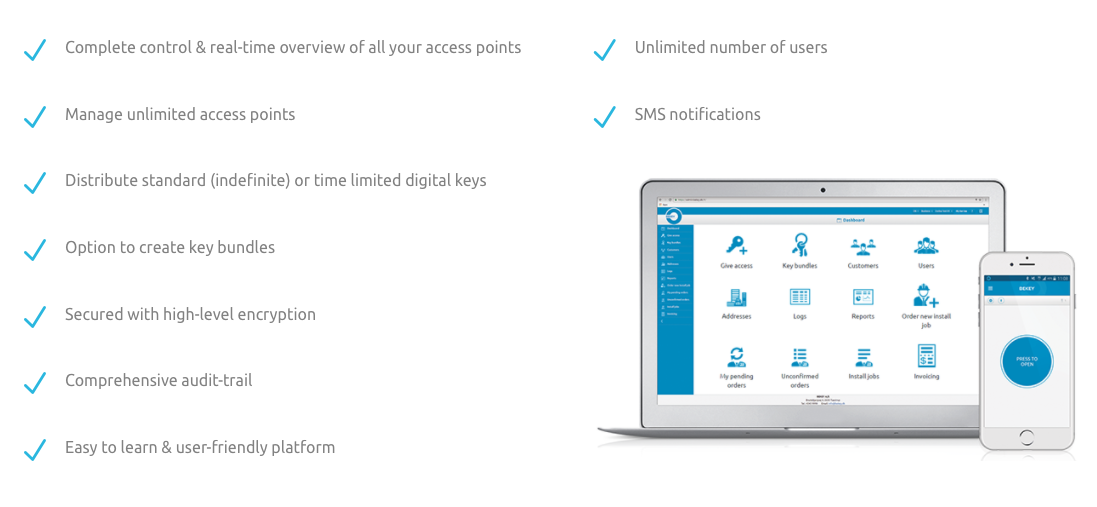 NetKey offers a range of features.
FLEXIBILITY
NETKEY can be accessed from any computer or tablet, as long as there is internet connection. Through NETKEY, access permissions can be granted or revoked in a matter of seconds and detailed reports can be accessed.
RELIABILITY
BEKEY test their products regularly to insure that they will work properly in different environments, have a long operation life and can be installed without needing to make any changes to the access points.
Click here to view how BEKEY benefits Construction.
COST AND TIME SAVINGS
When implementing the BEKEY system, all the costs associated with checking and issuing keys/fobs, time wasted when keys are misplaced, resources spent on re-keying, money spent changing locks etc. will be eliminated.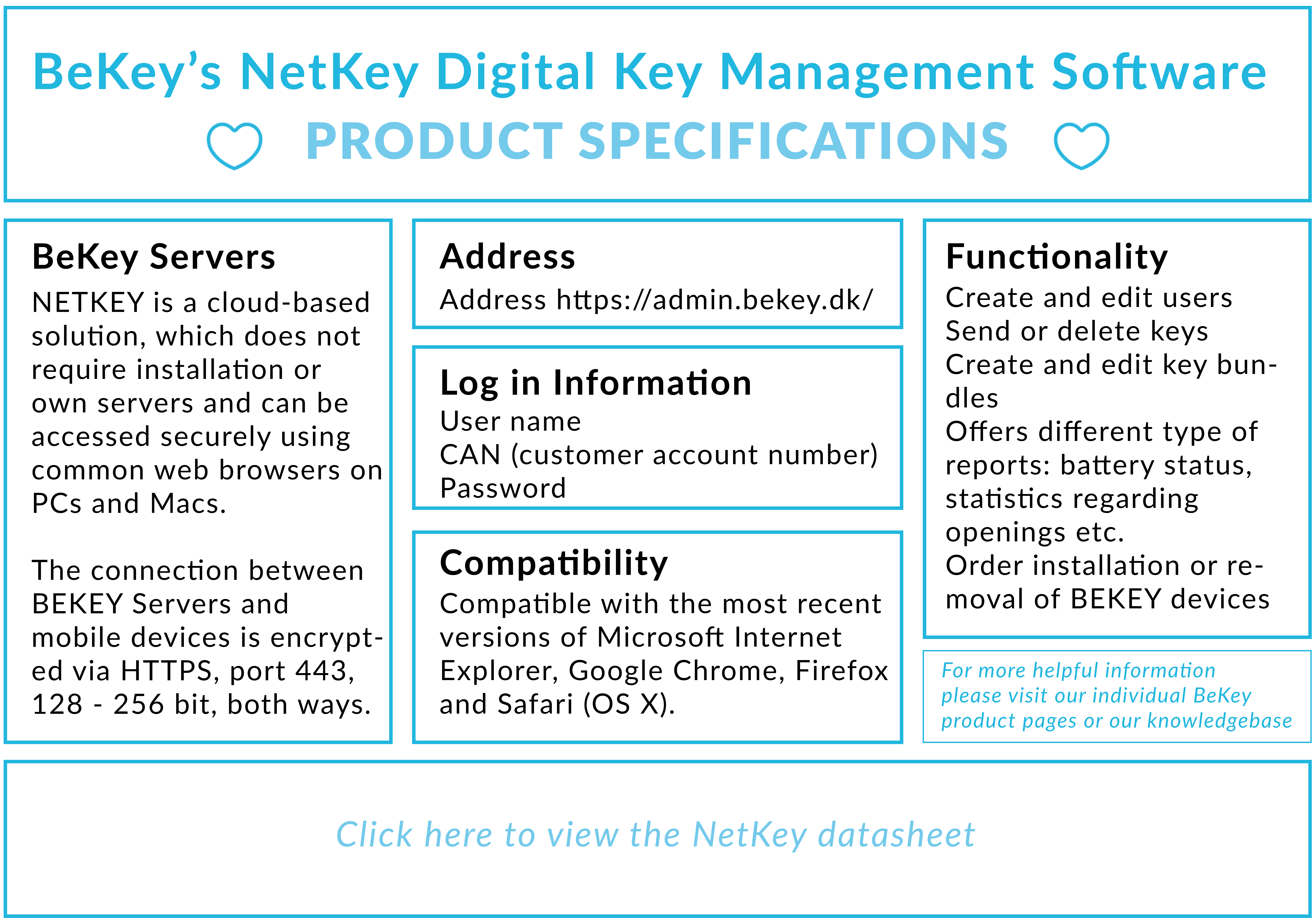 HIGH-SECURITY ENCRYPTION
The connection between BEKEY Servers and mobile devices is encrypted via HTTPS, port 443, 128 -256 bit, both ways. The solution is completely safe using HTTPS, SSL and AES encryption.
TAKE CONTROL
NETKEY allows you to take the lead in access control. Simply create and edit users. Effortlessly send or delete keys. Conveniently create and edit key bundles. Quickly access a variety of access control reports and statistics. Easily install and remove BEKEY devices without ever needing to modify the door used.
See how NetKey Digital Key Management Software can be used for business by following the link below.

For more information on how to integrate Bekey with your working environment please contact us.